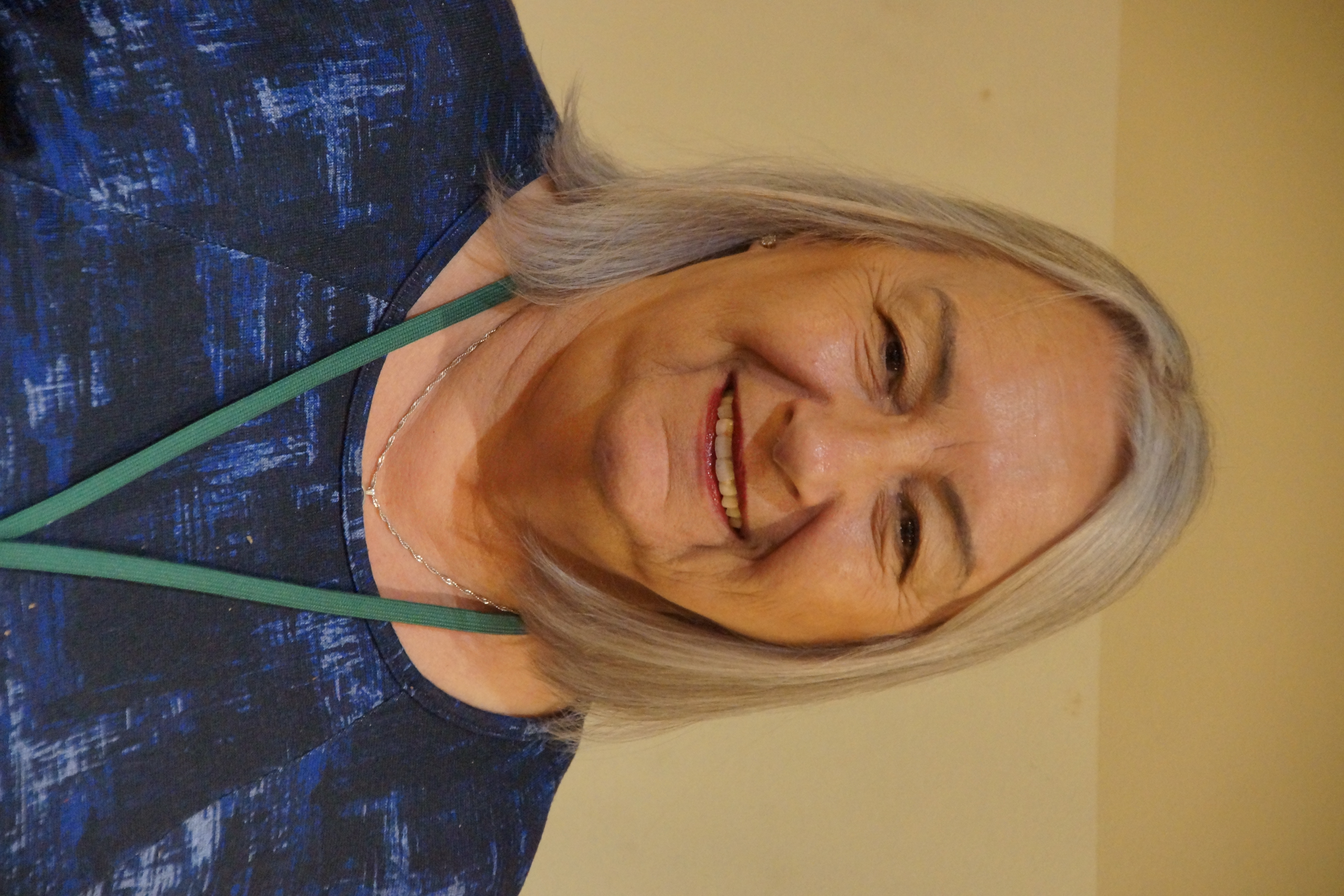 July 2022
ACWW is changing the name of their fundraising funds. From the end of June there will no longer be Pennies for Friendship, or the WE Fund. The new fund is called Women in Action. All monies held by West Kent Federation at the start of June from donations were sent to ACWW under their respective funds. All new donations will be sent for their new fund, "Rural Women in Action".
It is not too late to book your place on the Treasurer training day on 20 July, as this date has the most spaces. Just email me if your preferred date is the 18 July and I will try to fit you in. Thank you to the ladies who have asked for certain topics to be covered.
We have now renewed our insurance policy and this year again, West Kent Federation will be subsidising the amount paid for WI cover. WIs will be charged a portion of the premium on their quarterly invoice.
Public and Product liability: This provides cover up to £5,000,000. As well as public liability cover provided by this policy your meeting hall should have its own and depending on the circumstances it might be their policy that would come into play for any accident occurring on their premises, providing all health and safety advice has been followed. Theft of member's personal items at a meeting is a 'grey area' and would depend on the insurance held by the hall. Meetings taking place outside and away from the hall are covered. The insurance covers outings so long as it is within the geographical limits of the UK, Channel Islands and the Isle of Man. Your WI is covered for any claims arising as a result of homemade goods and goods provided or sold at your meetings and other events you may run in the future. Please be aware that this only applies if the sale of such goods is completely under the control of the WI and your WI retains 100% of the profits. If a member is selling produce independently of the WI and then donating a percentage of their sales to you then they should check with their existing home and contents insurance provider to ensure they are suitably covered. If you need a copy of the public liability certificate please contact the office who can email or post a copy to you.
For help in running your WI accounts, please contact me directly at treasurer@wkfwi.org.uk. If you have queries regarding the invoices/statements received from West Kent Federation, then please contact Alan Whiteley at accounts@wkfwi.org.uk.
Thank you to all the WIs who have submitted their subscription fees to us. If you still have subscriptions to send we would really appreciate your attention.
Thank you.
Rita King
June 2022
As promised I will be running a couple of training days for Treasurers in July. They will be at Ethel Hunt Lodge on;
Monday 18 and Wednesday 20 July starting at 10 am and finishing at approx. 1 pm. This will be open to all Treasurers, whether new or established, including manual accounts or on spreadsheets.
It would be helpful if I knew in advance any areas you wanted covered, any problems you have had or if you just want a refresher especially on year end accounts. Please email me your interest in attending, what is your preferred date and any of the subjects you want included. My email address is treasurer@wkfwi.org.uk As a gentle reminder, it is under Charity Commission rules that a WI is only able to collect and donate to local independent charities. National charities with local branches are not included or permitted. The only exceptions being the Royal British Legion, and of course, ACWW.
Any charity collections outside of these rules can only be carried out outside of any meetings and it must be voluntary without any pressure on WI members. A question I was asked is "can members pay for next year's subscription in advance in instalments?" Unfortunately the answer is no for several reasons:
· The WI cannot act as a savings institution
· It is not the remit of the WI
· Refunds of subscriptions are not allowed if they changed their mind
· It would be an administration burden on a Treasurer
On a lighter note, thank you to all Treasurers that have finalised their year end accounts and thank you for the work you do for your WI. It is a busy time of year for you all and can be quite stressful. It is appreciated.
Rita King
May 2022
This month has certainly been interesting but quite busy. I believe I am getting to grips with how everything works and hopefully getting it right! Please bear with me. It certainly helps when you have the outgoing Treasurer leaving you notes and giving you guidance.
Working with banks is never easy but I was tremendously surprised with the Bank of Scotland. Not only were they efficient, you could actually speak to a person. They were extremely helpful. There are more to sort out though, so fingers crossed!
It does make me realise how some of you new Treasurer's are feeling. I will certainly be putting on training days for those that need help or find things difficult. I have yet to decide on the dates but will let you all know as soon as possible.
One thing that has come to my attention that certainly causes problems for our bookkeeper Alan, and that is having the treasurer contacts out of date not only on the MCS but with Alan as well. As you may be aware, he sends out invoices quarterly to the addresses he has on file. Recently he has found out that some invoices have been going to the wrong people and is causing problems. It would be extremely helpful if you could make sure the MCS is up to date but also importantly let Alan Whiteley know the contact details for invoices and queries. His email address is accounts@wkfwi.org.uk.
If your WI is having trouble recruiting a Treasurer please assure them that as long as they are organised they will be able to do the job. If they are not comfortable using spreadsheets they can use the manual accounts book system instead, that would not be a problem. They could also come on a training day before committing to the role.
Rita King
April 2022
As with Amanda, our new Chairman, I have taken over the role of Federation Treasurer from Gillian Neville , who stepped down at the AGM.
I would like to thank Gillian for her help and copious notes that she has left me. Whilst we sort out the bank mandates, I will still need her assistance. Any of you that have had dealing with banks recently will sympathise!
It is a busy time for the WI Treasurers who will be busy collecting subscriptions for the coming year as well as finalising their accounts for the year end at the 31 March. I have been an IFE (Independent Financial Examiner, for those not familiar with our service) for several years and have already encountered some of the questions and difficulties faced by some of the Treasurers. Be assured that I will be available for help, should you require it. Please be patient with me though as I familiarise myself with the ways of the Federation accounts system. For those of you that use the Federation IFE's, you will have already received your contact details, so once you have received your bank statements to the end of March and have all your paperwork completed, please contact your IFE as soon as possible.
On another note, please let me know of any topic you would like me to cover in future West Kent News mailings and I will try to accommodate where possible.
Wishing you all a stress free new financial year.
Rita King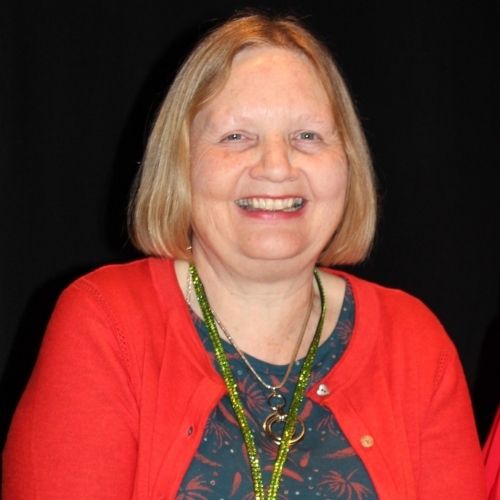 March 2022
This will be the last Treasurer's Corner that I write as I shall be stepping down as the Federation Treasurer at the Royal Tunbridge Wells AGM on 21 March.
When I took the post up in March 2018, I always intended that I would only be in post for four years, it is now time to pass on the baton to someone new. I have very much enjoyed being the Treasurer, especially meeting yourselves and trying to assist you with any issues you may encounter.
Having said I enjoyed being Treasurer it has of course not been without its difficulties especially the last couple of years in which as Treasurers we may have had to make some difficult decisions. However, hopefully that is all behind us and we can look forward to better times.
I am not disappearing completely as I shall be taking over from Elizabeth Patterson as the Federation's IFE Administrator. Many thanks to Elizabeth for all her hard work and help over the years. Thanks to Miz and Keeley in the office. Also special thanks to Alan, the Federation Bookkeeper, who has provided unfailing support over the years, especially in the mysteries of the Sage Accounting System.
May I take this opportunity to wish my successor every best wishes and success for her time in the role.
Before I finally depart though a couple of small items. Alan has asked that any Treasurer emailing him it would be helpful if you could state which WI you are from.
Secondly a general reminder that if you don't already you can receive the Federation statements by email. Just let Alan know if you wish to receive them in this way.
Best wishes to you all for the future.
Gillian Neville
February 2022
A bits and pieces Treasurer's Corner this month.
Firstly, some of you may be aware that Ethel Hunt Lodge has had a new telephone system installed. As I may have mentioned previously the lockdowns and working from home really showed up the limitations of our computer and phone systems.
One of the changes is that the staff, Chair and myself now have direct line numbers thereby negating the necessity of phoning the general office number. My direct line number is 01892 354454 if you wish to contact me directly.
I am usually in the office on Tuesday or Wednesday but hopefully by the time you read this the intricacies of the new voice mail and call forwarding systems will have been worked out.
Secondly, as you know the subscription is due in April. Given that West Kent Annual Meetings are held in May it is especially important for you to receive as many subscriptions from members as possible in April. Any member who has not paid their subscription by the annual meeting cannot participate in it.
The Federation and National portion should be returned by 30 April. This year we will be changing the process for you to inform us of your subscriptions/ membership numbers. In the past we have sent one form out at the beginning of the subscription year for use during the whole of that year. This does cause issues as people forget that the form can continue to be used.
We will in future still send out a return in March for the full subscription. Additionally in the following quarters we will send out a separate return for you to send in pro rata memberships/ full subscriptions received after April. The quarterly forms from July onwards will be sent out in the last month of the quarter for return the following month as follows.
March – Subscription return form for start of membership year. To be returned by 30 April.
Quarter 2 July – September. Sent out in September for return in October.
Quarter 3 October- December. Sent out in December for return in January.
Quarter 4 January – March. Sent out in March to be returned April. This will be a separate form to the new subscription year return. I would however, not expect many if any pro rata subscriptions for this quarter.
Gillian Neville
January 2022
May I start by wishing you all a Happy New Year and hope you had a lovely Christmas with family and friends.
Last month I said I would write a piece on the Federation Scheme for Independent Financial Examiners (IFEs) .
We will shortly be at the end of March – the end of the financial year. As I am sure you all know this is the point at where the books are closed and you have to prepare the accounts for presentation to your members at the May Annual Meeting.
Part of this is having your accounts examined and the financial statement signed off by an IFE. WIs are free to choose who they select to carry out this duty so long as they are accredited in some way to be able to do so.
Out of the 150 WIs in the Federation just over 100 choose to belong to the Federation's scheme, administered by Elizabeth Patterson.
The IFE's are West Kent members. The Federation provides training for those members who wish to become IFE's and after undertaking this are qualified to examine WI accounts.
As members, many of whom have also been Treasurers they have a unique understanding of the WI accounts spreadsheet and financial statement, especially when it relates to Acting as Agent.
Once a WI is part of the scheme they will remain within it so there is no need to 'renew' every year. Elizabeth will allocate the IFEs to WIs within the scheme and around February will send out to WIs details of the examiner allocated to them. Please remember that your IFE will also be examining other accounts so do contact your examiner in good time to enable her to schedule her workload, in order to get the accounts back in time for your Annual Meeting.
There is a charge of £25 payable direct to the examiner.
The Federation can always do with more examiners if you feel this is something you would be interested in or you would like your accounts examined by a Federation IFE please contact Elizabeth – contact details on the last page of West Kent News.
Finally if you are a Federation IFE and reading this you will be pleased to know that lots of complimentary things were said about the Federation IFEs at a recent Zoom Treasurer's meetings. Treasurers really appreciated the advice and guidance provided by you.
Gillian Neville
December 2021
We are now approaching the end of what has been another difficult year for WIs. However, we all have Christmas and hopefully a better 2022 to look forward to.
January means there will only be a few months to the end of the financial year. In next months Treasurer's Corner I will be writing about the Federation's IFE scheme.
Please also keep an eye out for sessions I am planning to run on completion of the Financial Statement. I had hoped to run some last year but a certain Pandemic put a stop to that.
As you can see this is a short Treasurer's Corner but I do want to wish all of you, your members, family and friends a Merry Christmas and Happy New Year.
Gillian Neville
November 2021
It was so good to meet new Treasurers at the training days held on 16 and 17 September. Your WIs are lucky to have you in the post. That also applies to the more long-standing Treasurers as well.
I wanted to clarify a couple of issues that arose during the days.
Firstly a question was asked can WIs appoint IFEs who are related to ordinary members of that WI? NFWI states that if fairly appointed at the Annual Meeting they can. However, an IFE CANNOT be related to a committee member.
Secondly, it transpires that some WIs automatically take money from all their members for the raffle, and if they make a charge for it, refreshments. This is not permissible as it amounts to a compulsory charge. WIs can of course remind members that there is a charge for these activities. However, it is then up to the member whether she pays that charge.
Obviously, if the member chooses not to pay then they can't participate in the raffle or have refreshments. As Carole Powell one of the Federation Advisers stated on the day 'A member if she wishes should be able to turn up to the meeting without her purse and not be expected to pay anything'
In addition to the Treasurers Training a meeting was also held of Federation IFEs. They asked me to mention the following:
At the end of the year could Treasurers remember to enter the Petty Cash into the accounts.
All money taken at meetings must be banked gross.
Once again welcome to the New Treasurers and I hope you find the position rewarding.
Gillian Neville
October 2021
I am this month, going to talk about the financial statement. Last year I planned to hold some training sessions on completion of the statement, but these unfortunately got cancelled because of Covid.
I will be setting up some more sessions closer to the end of the 2021-22 financial year.
The area that seems to cause the most confusion is B1 the section dealing with total cash funds held by the WI and carrying that figure forward.
To achieve the carry forward figure the following calculations in section B1 are carried out.
At B1.1 enter the final bank balance as per the account book. This will include items that are still uncleared. Then reconcile the bank statement in box B1.2 entering the figures for the appropriate category. Obviously the bank statement may show a higher figure than the account book, but once you have considered uncleared cheques or money paid in that has not cleared yet, the end figure should match the figure in B1.1
For some WIs the figure in box B1.1 will be their carry forward figure and will be entered in Total Cash Funds and should match the figure in A6.
However, for others further calculations need to be made. Therefore, if you have funds in savings/deposit accounts or petty cash these need to be shown in B1.3 and B1.4 respectively.
If a WI still has funds to pay over to Federation as part of the Acting as Agent then this money is shown in B1.5 and deducted from your cash funds – as it's not money that belongs to the WI even if it is still in your bank account at year end.
To summarise, to calculate your total cash funds do the following:
Add B1.1, B1.3 and B1.4 and if relevant deduct B1.5
This will then give you your carry forward figure for your total cash funds and should again match the figure in A6.
However, when starting a new financial year, the figure that is carried forward to the new accounts' spreadsheet/accounts book is the figure in B1.1 as this relates to the WI's current bank account. It may or may not be the same as the Total Cash funds.
Gillian Neville
September 2021
I recently had to phone the bank as they had credited two cheques with differing amounts to what we thought they should be. On looking again at the cheques they agreed with us because the written amount tallied with what we had said.
The issue occurred because as the bank put it "bad figures in the box", which were misread by the image scanner.
The customer service adviser made the following points to help when writing out cheques:
Try to be very precise with the figure work – It is the figures that are initially taken as the amount. These days the majority of cheques are image scanned and will not be checked manually to make sure that the written and figure amounts agree.
Cheques are generally only manually looked at when a customer phones and queries a discrepancy.
If a mistake is made remember to initial any change on the cheque;
However, the adviser did say if a mistake is made on the payee line it is best to start again with a new cheque.
I have been guilty myself of not always being clear with figure work on cheques but do now make the effort to be more careful!
A last thought for those of you who are not doing so but it might be worth considering moving over to on line banking. It does make payments much easier and more efficient.
Finally, just a couple of words on Zoom talks going forward. Up till now, there has been no charge for these. After 1st October members will be charged £5 to participate in Zoom talks although there will be odd exceptions where they will still be free and it will also not cover networking events such as the one I am planning for Treasurer's in the Autumn.
The £5 cost is in line with charges by Denman and other Federations for their online events. The Zoom talks will be accessed through a platform called TryBooking, used by some other Federations.
On page 10 is an article which hopefully will tell you all you need to know about the TryBooking platform and how to book tickets
Gillian Neville
August 2021
Welcome to all new Treasurers and thanks to those of you continuing in the post.
Letters have been sent to WI mailboxes about two training sessions for new Treasurers. The Federation until last year, when Covid restrictions came in held training days for new Treasurers, covering we hope the information you need to allow you to carry out the role.
The Federation is now planning to hold two events for new Treasurers on 16 and 17 September, to be held at Ethel Hunt Lodge starting at 10 am.
The sessions usually finish around 3 pm. You will need to bring your lunch with you but refreshments such as tea, coffee and biscuits will be provided.
The sessions will be limited to 12 for each day. As there has been no training for two years preference will have to be given to those Treasurers new to the post in 2020 and 2021.
If you wish to attend please email me by Friday 27 August at Treasurer@wkfwi.org.uk. stating your name, WI, and which date you would like to attend.
I am planning to hold further Zoom meetings for Treasurers, open to new and existing Treasurers, in October. This follows the successful ones held in April where participants expressed an interest in further networking events.
I look forward to hearing from you and meeting you in September.
I would also like to thank those WIs who have sent in their membership subscriptions. At the time of writing, we had received returns from 93 WIs approx. 60% of our Federation.
Gillian Neville
July 2021
Usually, at this time of year, I would be writing out to provide details of the WI insurance and the contribution expected from your WI towards the renewal premium. As previously mentioned the Federation is going to cover the whole cost of the premium this year and therefore, no payment will be required from WI's. However, as a reminder the cover provided is:
Public and Product liability
This provides cover up to £5,000,000.
As well as public liability cover provided by this policy your meeting hall should have its own and depending on the circumstances it might be their policy that would come into play for any accident occurring on their premises, providing all health and safety advice has been followed. Theft of member's personal items at a meeting is a 'grey area' and would depend on the insurance held by the hall.
Meetings taking place outside and away from the hall are covered. The insurance covers outings so long as it is within the geographical limits of the UK, Channel Islands and the Isle of Man.
Your WI is covered for any claims arising as a result of homemade goods and goods provided or sold at your meetings and other events you may run in the future. Please be aware that this only applies if the sale of such goods is completely under the control of and your WI retains 100% of the profits.
If a member is selling produce independently of the WI and then donating a percentage of their sales to you then they should check with their existing home and contents insurance provider to ensure they are suitably covered.
If you need a copy of the public liability certificate please contact the office who can email or post a copy to you.
Money and Malicious Attack
Each WI is covered for the sum of £1,500 against forceful violent entry or exit.
The Treasurer should pay all monies into the bank as soon as possible after receipt. Any money being held by any member other than the Treasurer, for whatever reason, is not covered by the insurance.
Next year the Federation will revert back to the normal method of calculating the premium – pro-rata calculation based on the WI's number of members.
Gillian Neville
June 2021
I have been asked whether WIs can still give their own bursaries (I assume because most were for Denman) and if so whether they should use the Federation Criteria as the "rules' for use of the Bursary.
The answer to the first question is yes, WIs are still able to award bursaries although of course members will need to look elsewhere to find a course.
Using the Federation criteria is entirely up to you. You can use all of them, some or choose your own. The Federation criteria are:
The bursary can cover local, residential, or online courses.
The winner has two years to take up the bursary.
If the course chosen costs over the bursary amount (For Federation this is £200 per bursary) this must be met by the member, although the Federation does pay travel expenses at the Federation rate of 40p per mile up to a maximum of £25.
However, there is no leeway in that any course chosen must meet WI Objects, which are as follows, and as you can see are pretty wide-ranging, therefore finding a course shouldn't present any great difficulties.
To advance the education of women and girls for the public benefit in all areas including (without limitation):
Local, national, and international issues of political and social importance.
Music, drama, and other cultural subjects.
All branches of agriculture, crafts, home economics, science, health, and social welfare.
To promote sustainable development for the public benefit by:
Educating people in the preservation, conservation, and protection of the environment and the prudent use of natural resources.
Promoting sustainable means of achieving economic growth and regeneration.
To advance health for the public benefit, and to advance citizenship for the public benefit by the promotion of civic responsibility and volunteering.
Away from bursaries, another query that has arisen is when a WI decides to pay for Federation events out of its funds does this constitute Acting as Agent. No, it doesn't, acting as an agent only applies when the WI is taking payment on behalf of the member and passing it on to Federation/National.
Payments made direct by the WI because they have decided to pay for members tickets for example to the Annual Council Meeting are not acting as agent. I would enter such payments on the spreadsheet under activities and events.
Gillian Neville
May 2021
In last month's Treasurer's Corner, I said I would outline the procedure for online banking authorisation if your bank insists on only one signature for online payments.
As you know WI requirements are for two signatures and obviously, this is not a problem for cheques or the majority of online transactions. In this scenario, one person sets up the online payment and a second signatory authorises it.
However, some banks allow payments on one signature and despite representations won't add a second signature.
There is an NFWI approved procedure, which is outlined below. It can be a bit convoluted but here goes.
Set up a payment authorisation form that is completed with the payments that you are going to make. This is then authorised by two of the cheque signatories, preferably not the person that will be making the payments.
When the payment is made a receipt is printed showing the details of the payment, one receipt for each payment rather than a screen shot of a group of transactions. These receipts are attached to the authorisation form.
The form and receipts are then given back to a signatory who checks the receipts against the list and initials against each payment on the list.
The payment authorisation form can be set up as a straightforward template in whatever format suits you but showing the following information:
Payment to
Reason for payment Amount
Date of authorisation
Finally, some more good news on the WI insurance front.
You will remember last June at renewal because it was envisaged September would be when meetings might start up again, the insurers gave a refund/reduction on the 2019 and 2020 premiums respectively from March – September 2020. As such, rather than the normal pro-rata rate based on membership, the Federation charged each WI £10.
In January I started the discussion with our insurers as to whether it was possible to get some more refund on the 2020 WI insurance, given that WIs had not really met since September and were unlikely to do so till after June.
I am pleased to say that NFU have now paid us back £2,119.61p This, means that through the various refunds we have had the vast majority of the premium paid back to us. Therefore, the Federation will be refunding WIs the £10.
This will be made in the normal way as a credit on the Federation statement.
Gillian Neville
April 2021
During the past month, I have held four Zoom meetings with Treasurers from all parts of the Federation. I hope the Treasurer's attending found them informative. Lots of issues came up and I thought it would be interesting to summarise the main points from the discussion.
The main topic of discussion was the subscription flexibility proposal. Many WIs are taking advantage of it, by reducing the WI proportion usually between £5-10 being the average reduction.
However, some WIs whilst taking advantage were also unhappy as they felt that
(a) they had been providing activities for their members and hence they had not the funds to provide it and
(b) that there had been no flexibility offered on the NFWI/ Federation portion. This coupled with the subscription rising by £1 some felt was unfair.
There were also concerns about the number of their members who would re-join which, wasn't necessarily tied into the subscription and a possible lack of value but a feeling about the general situation going forward and wariness amongst some about meeting in large numbers again.
More specific points from the sessions
Some banks didn't allow dual authorisation how does that fit in with the WI requirement- There is a procedure. Gillian to write a Treasurer's corner (May) on this subject.
Training – obviously not taken place due to restrictions but once these were lifted Training for Treasurers would start up again.
MCS – make sure it's up to date with who the Treasurer is.
Some WIs had already collected the subscription before the flexibility guidance came out. If those WIs wanted to take advantage of the flexibility could they refund the amount they were offering to reduce the WI portion by. Yes in this instance and only in this instance it is fine to do so. Generally, refunds of the membership subscription are not allowed.
Annual Meetings – there is some flexibility for the 2021 meetings to be pushed back till later in the year if WIs can't physically meet and do an Annual Meeting by Zoom or Email. However, it is expected that WIs will return to the normal May timetable in 2022.
Some Treasurers had not seen recent financial documents sent to the WI mailboxes. Treasurers should be allowed to access the WI mailboxes as many of the documents sent out from the office are specifically for Treasurers.
Finally, not connected to the Zoom meetings but I wanted to let you know that this year the Board of Trustees have agreed that the Federation will pay all of the premium for the WI liability insurance, which renews in June. Therefore, when I write out to you in July outlining the policy cover there will no request for payment.
Gillian Neville
March 2021
I wanted to cover a few items this month.
Firstly you will have hopefully seen the news/ guidance from NFWI that WIs will be allowed some flexibility over the WI portion of the subscription. I will just summarise the main points but the NFWI guidance is very clear on what can and cannot be done and hopefully will answer the questions that you and your members may have. The flexibility allows you as a WI to do the following:
Require members to pay the full subscription including the WI portion
Waive the WI portion of the subscription
Waive part of the WI portion of the subscription
It does not apply to the Federation or NFWI portion of the subscription and these should be collected as normal. WIs need to make this decision annually, and must be based on the levels of reserve and the forecast expenditure for the coming year. As I say the guidance provides detailed answers on many more questions so please do read it. I have written to NFWI asking if they are going to provide any guidance on collection of subscriptions if WIs can't meet up from April. I know many West Kent WIs are concerned about this. I would ask that if WIs do provide the subscription flexibility that members don't pay the Federation/ National portion direct to us. This will create a lot of work for you and us in trying to keep track of who has paid what. The Board of Trustees are not expecting you to be able to collect subscriptions till you are actually meeting. However, if you are happy to collect subscriptions by whatever means i.e. on line banking, cheques posted to you then that of course is fine.
I have also been asked by the Board to mention a couple of other issues, which I would be grateful if you can pass on to your Committee:
If you have not already held your Annual Meeting for the last year you only have till 31 March to do so. If you need any advice on how to manage this I am sure your adviser will be happy to assist. Similarly if you have not already done so please can you send in your Annual Return/Financial Statement.
Gillian Neville
February 2021
I know it is only February, but I thought I would look ahead to March and the end of the financial year.
I know for many of you it must seem like you have only just finished work on the end of year accounts for 2019/2020. It has been a difficult time for many Treasurers in completing the accounts what with Covid and its associated impacts e.g. Treasurers/IFEs having to shield. I thought it would be useful to offer some suggestions, especially if you are a new Treasurer, to hopefully smooth the process and try to ensure there are no last-minute panics.
If you have not already done so reconcile the bank account, leaving only the last few items to be agreed at the year end.
Make sure you have to hand the necessary paperwork, relating to all payments you have made together with supporting documentation.
Make sure all the receipts you have issued includes information indicating what the money was received for.
Ask your committee to submit any outstanding expense claims in good time. I realise these might not be on a level with previous years but if money has been spent on membership bags for instance then it should be claimed back.
If your WI runs a petty cash account, ensure you have all the signed receipts with supporting paperwork so the payments can be allocated to the correct headings in the account book.
Contact your IFE in good time to make arrangements for handing over the accounts for examination. If you have an IFE from the Federation scheme they will have other accounts to examine and liaising with them (once you know who it will be) will enable them to plan their workload.
Finally, this year because of the subscription extension and lack of Federation events there shouldn't be too much in the way of acting as agent payments to deal with. This is not to say there won't be any especially if any membership subscriptions were paid over after April.
I hope this will help you in preparing your accounts and if there are any enquiries about the process please do get in touch.
Gillian Neville
January 2021
Here we are in 2021. I hope you had as good a Christmas as you could and hoping this year is a lot better than 2020.
Firstly, I want to mention that I hope to hold some Zoom meetings towards the end of this month/beginning of February for Treasurers. They will not be taking the place of the normal Treasurer's Training days (which were unfortunately cancelled last year) but will be an opportunity to raise any issues you might have. In particular in completing the financial statements, since we are not far from the end of March.
Talking of financial statements I realise that many of you have faced difficulties in completing and obtaining sign off, but I did want to point out that from the ones received in the office there seem to be a number of common errors and I thought I might mention some of them here.
- Some statements are not signed by the IFE*
- Some statements are not signed by the President/Treasurer*
- Section 1B - Bank reconciliation not completed
- Total cash funds in section B should be the same as in A6
- Section C3 should be filled in, it provides a very useful breakdown of activities in relation to expenditure/income, thereby allowing the worth of carrying out an activity to be determined
Back to Zoom meetings; please keep a lookout in the WI mailboxes for dates.
*The copies received in the office were not signed. However, could I ask you to check your copy to ensure that everything is signed.
Gillian Neville
December 2020
Here we are almost at the end of the year. Those of you who use Facebook may have seen many of the posts that have a similar message along the lines of -
'I shall definitely be staying up on New Year's Eve to make sure that 2020 does leave'.
I am sure we can all relate to that after the events that we have been through. Here's hoping to a better 2021 and meeting up with our WI friends again. At least we have Christmas to look forward to. I hope you have a lovely time with the family and friends with whom you can celebrate the festive season.
Lastly, but certainly not least, can I say a thank you to all of you for the continuing work that you do as Treasurers, especially in sorting out your WI's financial statements which, with lockdown and social distancing has not been easy.
Not withstanding the Government restrictions I hopefully look forward to meeting some of you next year.
Gillian Neville