ACWW Women Empowered Fund - Priority Focus Area for 2020
Many thanks to all the WIs who sent me their choice of which Priority Focus Area to support in 2020. The clear winner was Sustainable Water Sanitation and Energy Projects. This received over twice as many votes as the second choice. West Kent Board of Trustees has agreed that this will be the 'pot' we support with our donations in 2020. You might like to hear about the current projects that are being funded from that 'pot'.
At the October meeting of the ACWW Board there were 19 new projects funded and three came under the heading Sustainable Water Sanitation and Energy.
Project 1054 - Safe Drinking Water for Low Caste Women, Tamil Nadu region India - this project will install borewells and handpumps in five villages, ensuring access to water for 755 families.
Project 1059 - Improving Access to Safe Water for Rural Women in Kisawa, Kenya - this project will benefit 800 women. The project will install three communal 8,000 litre rainwater harvesting systems in three villages.
Project 1067 - Drought Mitigation through Alternative Water Management Uganda - this project facilitates a hand-dug well to mitigate water scarcity during the dry season and reduce the risk of water contamination and related illnesses, and will benefit 418 women and their families.
Altogether these three projects will improve the lives of 1,973 women and their families, and could not be funded without the continued support of members from the wealthier countries sending in donations. Please continue to support ACWW during 2020 so more projects can be funded in the future. Perhaps your WI could take part in a 'Women Walk the World' sponsored walk in April (it doesn't need to be far), hold a fundraising tea party for members, a bookstall, or donate one meeting's raffle money.
Your donations are making a difference to the lives of women in the poorest countries of the world and are always much appreciated.
Tricia Ashdown - ACWW Rep
---
Women Walk the World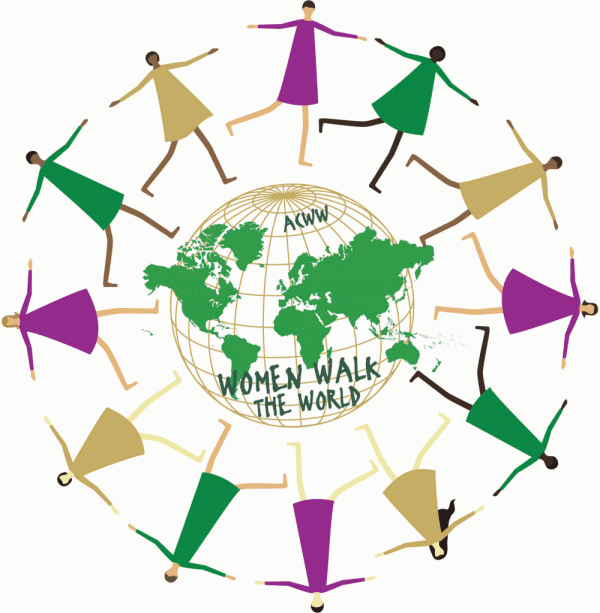 Each year on or around 29 April. women worldwide celebrate ACWW's international network by joining together to Walk the World. The aim is to raise awareness of ACWW's work, promote the organisation and raise money for Pennies for Friendship - this money goes to further develop ACWW's core work in raising the standard of living for rural women and their families through awareness-raising, advocacy, education, training and community development programmes, supporting rural women and girls and helping eliminate gender discrimination.
Why not arrange a walk for your own WI??
Tricia Ashdown - ACWW Rep.
---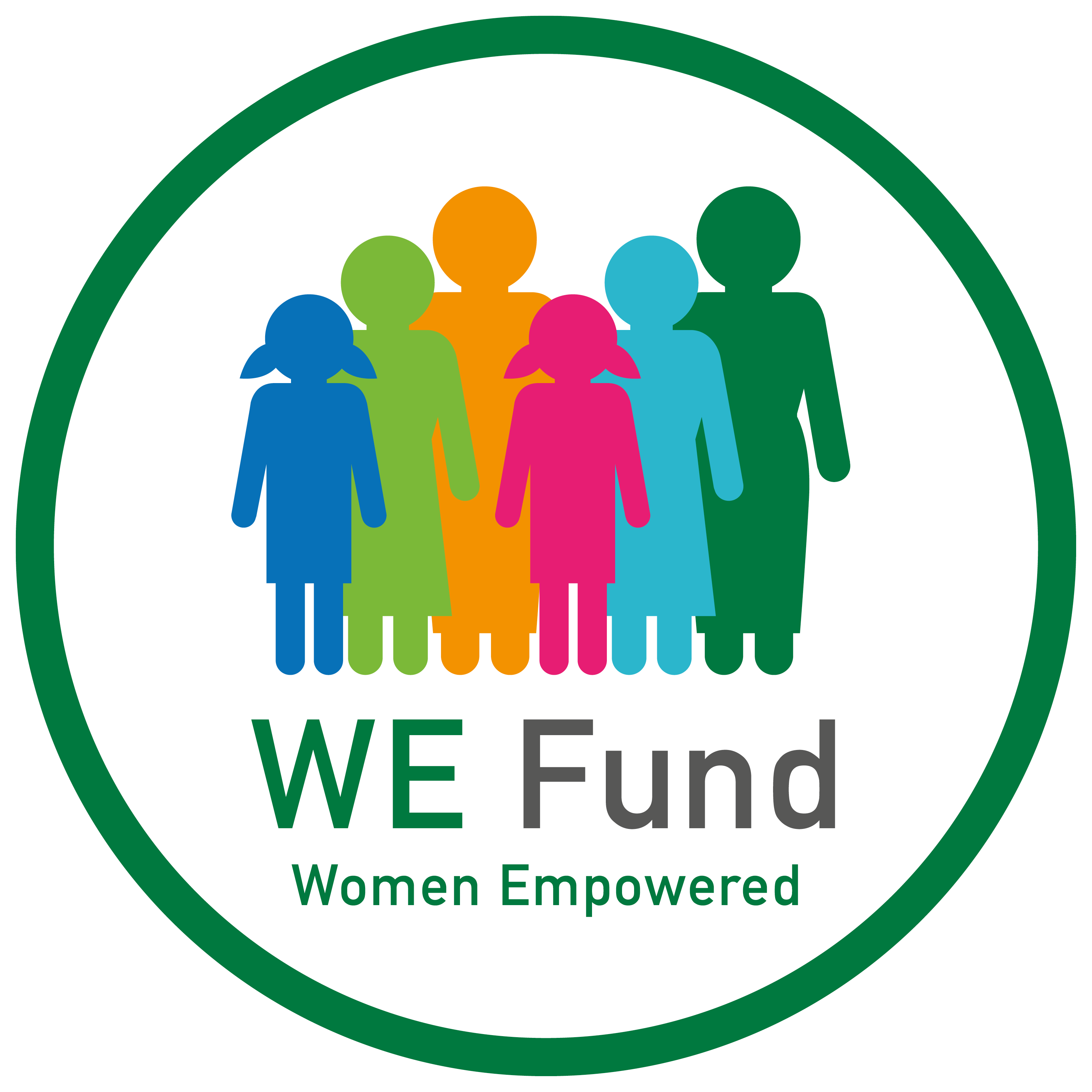 2019 Donations to ACWW from West Kent Federation Members
A big thank you to West Kent WIs for sending donations for ACWW through to the Federation. A cheque has been sent to ACWW for £2,779.40. A further £726.55 was banked direct to ACWW from Recycling for Good Causes and other money collected. This makes a total of £3,505.95 from our members going to the Income Generation 'pot' of the Women Empowered Fund. A further £212.59 from members has been sent to the WI Pennies for Friendship Fund which is used for the expenses incurred by projects.
The Projects Committee of ACWW held a meeting in October 2019 and there have been two new Income Generation projects funded.
Project 1060 Beekeeping for Economic Empowerment, out forward by Universal Farmers Association, Liberia.
ACWW is funding this project that aims to enhance the livelihood of rural women farmers in Liberia. 25 women farmers will be trained in beekeeping so that they can establish and run a demonstration apiary with 150 beehives. Income generated from the sale of honey will enable the farmers to set up their own apiaries and provide small short-term loans to members of the local community to establish further agricultural initiatives.
Project 1061 Economic Opportunities for Women living with HIV/AIDS Malawi
The project is to be run by Youth for Positive Change (YOPOC) who work with adolescent mothers and sex workers who are unable to provide for their families due to poverty. This project will provide knowledge and skills training in tailoring, carpentry, poultry raising and vegetable production. There will also be a community revolving loan fund to provide them with capital to help establish their own small businesses.
The thank you letter from ACWW's Jessica Green, Central Office Team says
Donations such as these are what enable ACWW to continue our work in empowering women worldwide to make positive and sustainable progress in their communities and I would be most grateful if you would pass on our thanks to the members for their generosity. If you would like to share stories and pictures from your fundraising efforts or if you need any support from Central Office, please don't hesitate to get in touch.
ACWW Central Office can be contacted on info@acww.org.uk 0207 799 3875
---
West Kent Members have raised the pledged amount for Project 1033, Sexual & Reproductive Health Awareness, India.
I am pleased to say that the profit from the ACWW lunch on 29 October was a splendid £700. Many thanks to all those who attended. This means we have reached our target of £4451 for Project 1033.
We will now be supporting the Women Empowered Fund. There are six Focus Area pots:
Education & Capacity Building
Nutrition, Good Health & Wellbeing
Sustainable Agriculture Training
Income Generation
Sustainable Water & Sanitation
Maternal & Reproductive Health
By supporting one of the six Focus Areas we will see how we are making a difference to communities around the world. If, for example, we decide to send money to the Income Generation pot we will be sent details of all the projects that have been funded from that fund. At the last round of approved projects, the project 1048, Bee Keeping for Sustainable Income in Kenya was funded from the income generation pot. The project was put forward by the organisation 'Slow But Sure Self Help Group'. This project will initially train 42 members of the Self Help Group in beekeeping and with help they will build 20 beehives in Tangakono Village, Busia. A further 4 groups of 30 marginalised women will then be trained. It is hoped to benefit 162 women altogether, and a percentage from the group's income will be put back into the project and be used to introduce bee keeping in other villages in the area.
West Kent Federation will also be continuing to collect money for the WI Pennies for Friendship Fund. This money goes towards the cost of day to day running of the projects. Also we will be continuing to collect jewellery (all materials, even broken or damaged) currency (coins or bank notes), watches (even damaged or broken), stamps, mobile phones, cameras (video, film and digital), Sat Navs, Games Consoles (including games and accessories), iPads, MP3 players, laptops and tablet computers. The items collected at the ACWW lunch in October raised £308.20
There will be a collection point at the Annual Council Meeting in Tunbridge Wells on March 5th 2020.
Tricia Ashdown (ACWW Rep.)
---

Recycling for ACWW
A reminder that I collect a range of items that are sent to Recycling for Good Causes. ACWW has an account with this company in order to raise money.
Yes please to the following:
Gold or silver jewellery
Mobile phones
Costume jewellery
Watches
Cameras
Video cameras
Stamps
Laptops
Stamp albums
First day covers
Electronic gaming devices
iPods/MP3 players
Postcard collections
Banknotes and coins
Tablet computers
Sat navs
Tricia Ashdown - ACWW Rep
---
International Forum on Rural Women
Global Survey of the Living Conditions of Rural Women
We know that the voices of rural women are the hardest to hear. We want to change this.
We would like to invite every ACWW member, their colleagues, friends and families to participate in this crucial Global Survey.
It is so important that women in rural communities are fairly and truly represented and we are best able to advocate for your needs when we can show the issues that affect your every -day life, Please take part and encourage others in your community to do so too!
The data from this survey will be published and shared with governments, policy makers and non-governmental organisation partners around the world.
To complete the survey please use the following link: http://www.ifrw.org.uk/take-part.html
---
ACWW Friendship Links - Penfriend Scheme
Are you interested in corresponding with a woman living in another country or a WI member in the UK?
The ACWW Friendship Scheme encourages international friendships by bringing women closer together. The correspondence can be by letter or email and English is the official language of ACWW. You can exchange news of your WI, photos, recipes, craft patterns or family news. It's up to you.
For further information contact the ACWW Links Coordinator, Debbie Reardon by email on deborahrbanana@yahoo.co.uk
Debbie has links with South Africa, Australia, New Zealand, Canada, USA and the Caribbean
---