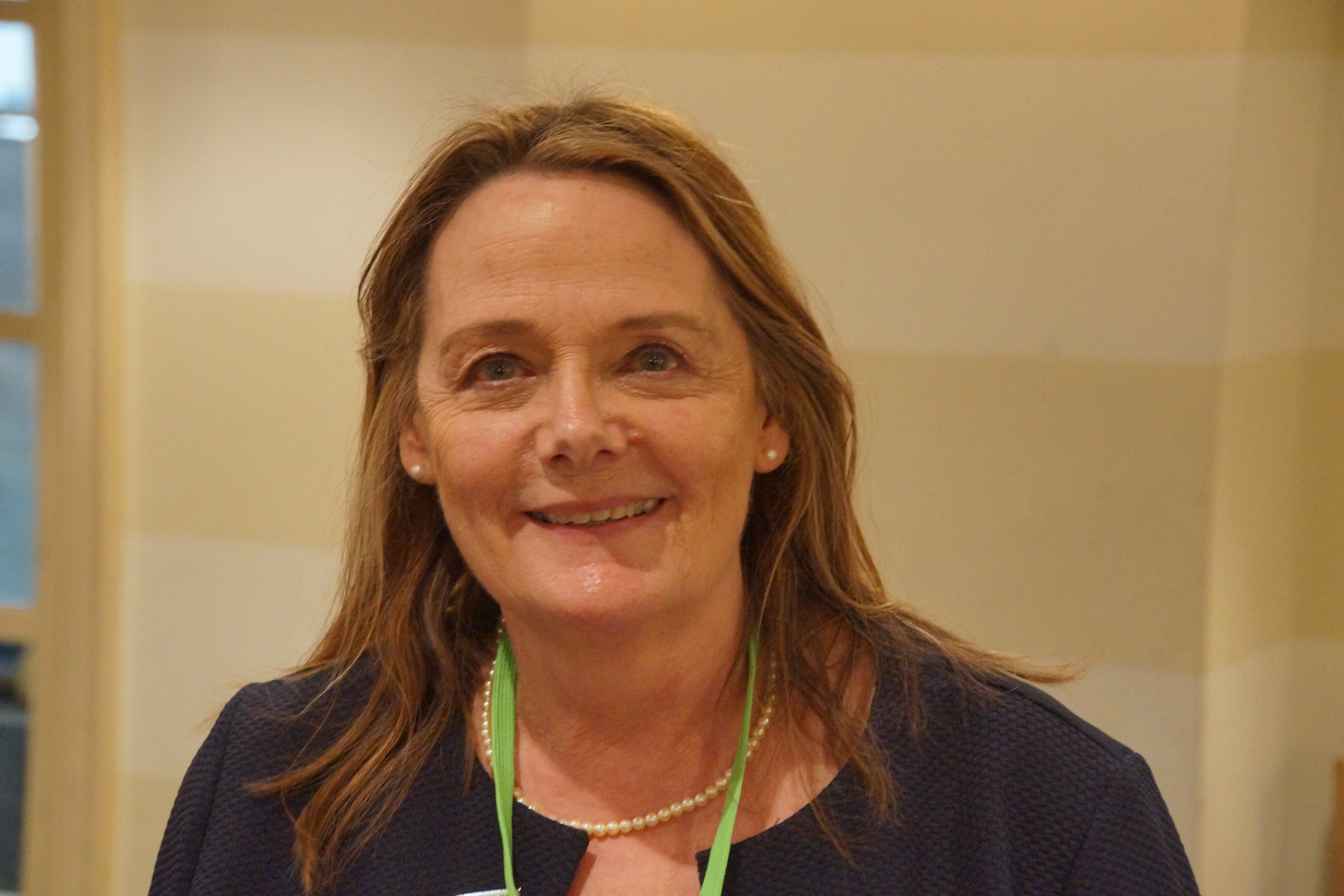 July 2022
Hello everyone!
In the new recruitment flyer for the WI is this statement Our members include women of all ages, and we are first and foremost a place of friendship.
Having just returned from the Annual Meeting in Liverpool, I feel there was never a truer statement! We met women from all over the country all with a smile and a "what WI are you from?" question. The WI was the common thread that ran through us all and created this wonderful extended family.
My proudest moment was definitely the overwhelming support from conference for the resolution about Women and Girls with ASD & ADHD Under-identified, Under-diagnosed, Misdiagnosed, Under- Supported. Alison Long, who proposed the resolution is a member of Honor Oak WI ( in West Kent Federation) . Alison and her seconder Rebecca Chauhan spoke with a passion and the experts, both for and against, gave us all food for thought. There were many insightful questions asked by the members on the floor. The resolution was carried by a 96%vote. It was lovely to see so many members congratulating Alison and Rebecca, many with their own personal stories. We now wait for the campaign booklet so we can play our own part in raising this issue both locally and on a national level.
There is a wonderful phrase 'every day is a school day', and I'm a great believer that you never stop learning, be it a new skill or an interesting fact! Our Federation Days give you that opportunity with activities such as paddle-boarding, water-colour painting, hearing from expert speakers on a variety of topics, singing, fun orienteering photo trails and learning about Green issues, to name just a few! If there is something that you think would interest fellow members do let us know. We are always open to new ideas!
Have a lovely July everyone and enjoy reading your West Kent News!
Take care,
Amanda Breach
June 2022
Hello everyone!
June is here at last and with it comes the Platinum Jubilee celebrations that have been in the planning stage for so long. Where I live in Petts Wood, we have a Big Lunch Street party every year, but this one is extra special as there will be so many others in our local area.
I'm sure your WI will be planning something very special to celebrate what really is a 'once in a lifetime' event. Have you knitted a Winnie or maybe planted a tree to celebrate? Don't forget to let West Kent News know and send us photos!!
June is also the NFWI Annual Meeting in Liverpool- the first face to face AM for 2 years but with the added opportunity for members to join in virtually, which has got to be a great step forward in giving all members the chance to attend no matter where they live. We will be supporting Honor Oak WI who have proposed this year's resolution for adoption.
I was reminded at the Lifestyle Day how important volunteers are to the WI. The whole day is run by volunteers – people who are willing to give up their time to help and provide a brilliant day for our members. Everyone on your committee, in your sub committees, serving as Federation Trustees and Advisers is a volunteer. Sometimes it can be quite hard but it's always rewarding and fun. Working alongside others and meeting new people is really what the WI is all about when you think about it! I can hear you asking, "why are you talking about volunteers, Amanda?" – that's because June is also Volunteer month. So, why not take this opportunity to thank the volunteers within your WI and even think about joining this very important band of people, both locally and at Federation level.
Have a wonderful Celebration weekend and I hope to see many of you at our own Federation Platinum Tea Party!!
Take care
Amanda Breach
May 2022
Hello everyone!
I'm hoping that you will all be reading this with a glass of something in hand and in a sunny spot either indoors or outside! The truth maybe very different of course, as I'm writing this it's a cold and rainy April day, which after the wonderful few days we had in March of sunshine and high temperatures feels a bit cruel! The AGM at Tunbridge Wells was a wonderful occasion with great speakers and opportunities to meet up with members once again. It was especially good to see so many of you stop by at our committee tables and see what it is we all do!
I managed to get through the Future Plans despite the 'power point disco!' behind me (a great description from our main speaker Michelle Gordan) and yes, Keeley and I did practice before the meeting but these things do happen and usually to me!
I recently had a fascinating morning with our wonderful Archivists Chris Klempau and Sheila Harris. They took me through the beautiful banners, tablecloths, embroidery samples and scrapbooks that the Federation have collected over the years. Both Chris and Sheila have such a great knowledge and enthusiasm for their role that it's good to know our most precious items are safe in their hands!
As they left Chris and Sheila gave me 2 copies of 'Home and County' to read- both from 1940. It was interesting to see that there was very much a message of reusing and recycling items brought on by wartime shortages, that isn't too far from our Climate Change message of today. There was also an article on 'Chairmanship' by Margaret Hitchcock Chairman NFWI Organisation Sub Committee in which she writes about the "Little Worries'! I have read it and am taking on board this bit of advice-
During a busy meeting members grow mentally tired. The wise Chairman will suggest 5 minutes (not more) relaxation. Work will proceed much more quickly afterwards.
Take care,
Amanda Breach
April 2022
Hello everyone!
My first piece for the West Kent News as Chairman is going to be a 'thank you' one. I hope you don't mind!
I feel very honoured to have been voted in as Chairman by my fellow Trustees, the Federation is very lucky to have such a hard-working Board of Trustees and WI Advisers.
This year it was decided to hold the vote for Federation Chairman and Treasurer before the AGM in March to allow for some handover time before the outgoing officers run out of the door! This has been invaluable and my second thank you goes to Jane Backshall, who has been so very generous with her time taking me through the role of Chairman. There maybe a few glitches on the way but I feel ready for the challenge and hope to serve all in West Kent Federation as best I can.
I look forward to meeting up with you all at future Federation events for a chat!
Take care,
Amanda Breach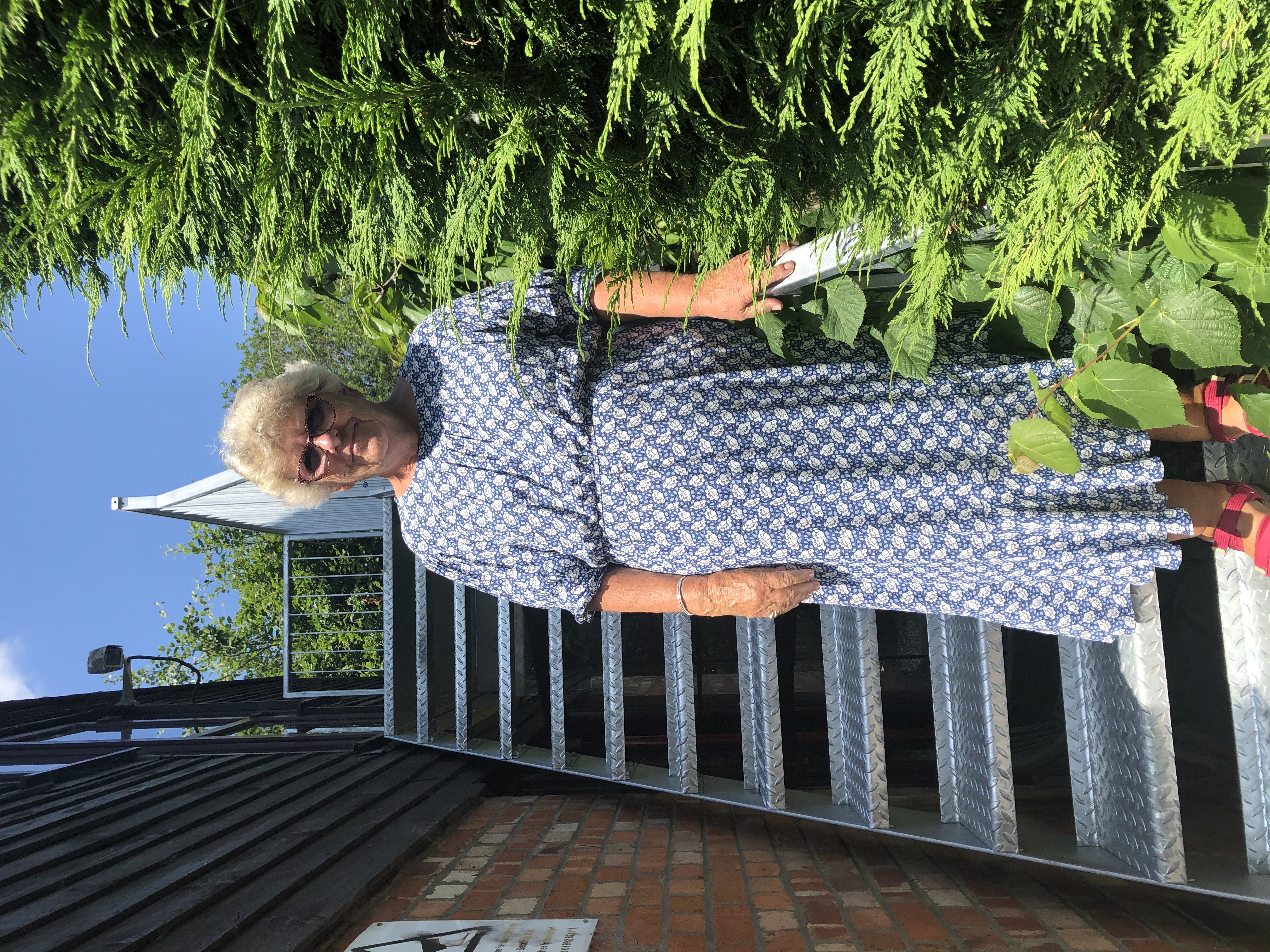 March 2022
Hello Everyone
Well here is my last letter to you as your Chairman. I cannot believe it is three years since I replaced Annette Smith, a hard act to follow. I have done my best throughout the Covid Pandemic to keep in touch with you but I have missed the face to face meetings. I am so pleased that now we can meet again and hoped all those that went to the ACWW fund raising tea enjoyed it.
I cannot thank you enough for all the support you have given me as Chairman and I hope you will carry on with the next one. Not only am I standing down, Gillian Neville has reached the end of her term of office as Treasurer too. I wish to thank her for all her hard work in managing our money over these unusual times. Not only Gill has helped me, there are many behind the scenes, Miz, Alan and Keeley in the office your link with Federation. Then there are all the Trustees who have supported me so well, I owe them a big thank you, not forgetting all those who sit on our Committees and bring you good entertainment, education and fun.
There is so much planned for the coming year, take look inside the West Kent News which I think gets better and better every month.
Goodbye and best wishes,
Jane Backshall
February 2022
Hello Everyone
I am writing this on a gorgeous day towards the end of January. The sun is shining, the air is very still and my bulbs are popping up everywhere.
I do believe we are turning a corner not only with signs that spring may be on the way but with Covid too.
I wish to share some news with you. At the January Trustees' Board Meeting Diane Daniels from South Park WI was co-opted onto as a Trustee and Lucy Marshall from Halling Sapphires WI made an Assistant to the Board- congratulations to them both.
There is a lot to look forward to in the Federation diary with Annual Days booked and many activities organised for later in the year.
I do hope you all feel positive about this year. As we look forward to our own Federation AGM I hope many of you will travel to Tunbridge Wells to listen to our Speakers, see in person the new NFWI Chairman and help us celebrate the fact we are meeting in in the flesh, we have moved the ticket closing date to 4 MARCH to allow you more time to order a ticket. As those that have been before to our AGM will know the Assembly Hall has plenty of room to spread about. The Government guidelines can change before our meeting and maybe all the restriction will be in the past!
Do not forget to check out the Zoom meetings either from us or National—there may be something of interest for you there if you are not able to go to your own local WI. For instance our BRAND NEW Virtual WI is almost up and running it has a coffee morning every Monday @ 10am do try it. Please contact the Office if you wish to join in!
I will sign off now - take care,
Jane Backshall
January 2022
Hello,
I would like to start by wishing you all a VERY HAPPY, BRIGHTER NEW YEAR.
Thank you for all the Christmas cards you have sent to us, they have brightened up the office nicely.
Thank you also to all those who came to our Celebration at All Saints Church before Christmas - it was wonderful to see you.
I do hope you were able to spend Christmas with your families and friends, as I write this I do not know whether we will be "locked down" in the New Year.
I cannot believe how resilient, ingenious and committed you have all been. Thank you. As time goes by we have gathered new members, one new WI, another on the way and lots of enthusiasm. I cannot believe how "busy" some WIs have been in the past eighteen months. Unfortunately, some WIs have closed mainly due to the fact that nobody wishes to take on the leading roles.
I do worry about those WIs who do not have access to Computers, as NFWI have said they are not sending hard copies out except special publications, so I wish you to know the Office will always try to help those WIs - all you need to do is call us. I wish for our Federation to be as diverse as possible and embrace change for the good, however uncomfortable that maybe.
I only hope that after nearly two years of "lock down" we shall make a sprint into the New Year.
I hope to see many of you at our AGM on 21 March 2022 at Royal Tunbridge Wells. Let's make it a great meeting.
Stay safe,
Jane Backshall
December 2021
Dear Ladies,
Well, here we are at the end of a tumultuous year, but I think the way ahead is looking brighter!
I have been out visiting WIs again, how normal that feels. I had a tasty afternoon tea at Chelsfield Afternoon WI to help them start their 102nd year. At the other end of the County, I visited Yalding and Laddingford and learnt how to make candles. It is great to see they have over 40 members having just reformed. Then this week I went to The Ladies of the Manor at Chart Sutton a delightful group of young and not so young who listened to a talk by Carol Gupwell of her journey in the WI which led to her becoming a WI Adviser.
I am really looking forward to meeting you at All Saints Church in Maidstone. I cannot believe it will be three years since we were last there. So much has happened since we last met - I have learnt not to take anything for granted.
So, if we are going to celebrate Christmas, then let us celebrate it. Not just in a personal way, but in the light of the pandemic, let us remember others.
See you in the New Year, Happy Christmas and wishing a Better New Year to you and your families.
Jane
November 2021
Dear Everyone,
What a month we have just had with so much going on in the WIs and at Federation level.
It is so good to hear that you have started real live meetings again even if you have to sit in a hall with the doors and windows open and your hats and coats on. Did you know we have a NEW WI - Yalding and Laddingford? Congratulations to them.
I was sorry to miss the two Art and Craft Days at Ditton, as I had the chesty cold that is doing the rounds, but I hear they were a great success.
As you know from the WKN we have both Whist and a Murder Mystery coming up, they are being very well supported but tickets are still available, thank you.
Do not forget WALKING NETBALL is up and walking again, just ring the Office or Gill Brown for details.
That takes us up to 8 December 2021 and our CHRISTMAS CELEBRATION at All Saints Church Maidstone. Please come and be a part of our celebration, we would like to hear from YOU about how you managed during the Lockdown, please send your thoughts to the Office. As some of you know it is a very large Church so there will be plenty of room for us to spread out. Let us see off 2021 and start afresh in the New Year.
Lately, we have had observers to our Trustee Meetings and we are always looking for members to join us either as Trustees, WI Advisers, or as a member of our various Teams, again just ring or email the office for information. We are always looking for help large or small in the Federation. Without willing Volunteers holding these roles, there would not be the activities that we offer.
Well here's to a good November I do hope to see some of you soon.
Yours in friendship,
Jane Backshall
October 2021
Dear Ladies,
When you read this we will be at the start of Winter, but we all have a lot to look forward to.
I am most pleased to hear of so many of our WIs meeting again and that so many of the members have re-joined this year. Can I remind you that the NEW CONSTITUTION AND RULES FOR WOMEN'S INSTITUTES which you can see on line or as a hard copy needs to be signed at the back by each President and Secretary.
Have you booked any of our Zoom meetings? There are several coming up very soon some are free some you have to pay for (the Speakers can be quite expensive). Then there are our in "person" meetings over the winter. We have the Art/Craft on October 6/7, Whist November 2/4, Murder Mystery November 19, A Celebration at All Saints Church Maidstone December 8 in the afternoon and finally the AGM at Royal Tunbridge Wells March 21. I do hope to see some of you at these events. All the information about these meeting are in the West Kent News, West Kent Federation Web Site, FaceBook etc.
Don't forget Ladies to try the NEW booking system any problem contact the office and I am sure they will be able to help you, we are trying to do our bit to save the planet by doing away with some paper but I would like to reassure those who are not keen on computers we are here to help.
Thank you to those of you that have been coming to the office for training, it was good to see you and gave the building a real buzz and I hear you all learnt something new, we did, how to use the projector with the laptop!
I have been out and about again keep sending in your kind invites to your meetings it is good to see you after such a long break.
Best wishes,
Jane Backshall
September 2021
Dear Ladies,
I am writing this very early in August so I hope everything goes to plan with the rest of opening up after lockdown!
I have started seeing WIs in the flesh so to speak, it is great to be able to talk to you. I hear many WIs are now meeting or plan to do so in September. Thank you also to the WIs who have sent in their Subs - very gratefully received.
Now I have been hearing that some WIs have been "bullying" the WI Advisers when they attend a WI to help with their AGM. Please be kind to the WIAs - they, like the Trustees, are VOLUNTEERS who do the job because they like it not because they are paid. Later on in the WKN, I have written an article regarding who does what at Ethel Hunt Lodge. I think you will be amazed how many Ladies give up their time to help the West Kent Federation to run. If there are Ladies out there that would like to help us in any shape or form contact me through the Office we would be very grateful.
How have you spent the summer? We would like to hear. In the past two weeks, I am afraid most of my spare time has been used to watch the Olympics. As a family, we are mad about most forms of sport.
By the time you read this, I would hope we have a new phone system in place at EHL so please bear with us if there is trouble getting through to start with. We are having a new entry door system put in as we were not happy with the staff working there, sometimes on their own. So we are moving out of the ark into the 21st century!
Best wishes
Jane Backshall
August 2021
Hello ladies,

Well, here we are already in August and thinking of Autumn….have you seen what we have to offer you in the months ahead? The Teams have been very busy planning various events so I hope there is something for everyone.

Now the restrictions have eased I shall still be very careful where I go and if I am not happy I will continue to wear my mask. I hope that you are now able to get out and meet up with fellow members.
We are now starting to plan our event at All Saints Church, Maidstone on 8 December. I do hope that YOU will be able to join us. We have arranged to use the Methodist Church Hall again so you will be able to sit in the warm and dry to eat your lunch but we will not be able to offer you any drinks this time. Of course, the toilets will be open!

Talking about the future, Monday 21 March 2022 is the date to keep free for our AGM which is once again being held at the Assembly Hall Theatre, Tunbridge Wells. Not only will the new National Chairman, Ann Jones, be joining us but also Nick Hall from Bentley's Antiques (you must have seen him on TV) and Michele Gordon from the WI Wanderers.
Don't forget, as we open up to live talks and activities, we shall continue to put on Zoom talks so check with your WI what is available (they will have been advised in the WI Mail Box).

Finally, I just wish to mention that in the coming months we are trying a new way of ticket ordering so please be patient with us.

Enjoy the summer!

Jane Backshall
July 2021
Hello Ladies,
I hope life is getting a little easier for you all now the better weather is here and we can meet in open spaces.
There is a lot going on at the office, I hope you like the front page of the News Letter! Our new member of staff Keeley is dragging us into the 21st century with a new look Facebook page and a new look Web site have you seen them? Keeley works Tuesday through to Friday the same as Miz our Office Manager if you wish to speak to her.
Thank you for sending in us information and pictures for the WKNs keep it up we like to know what you have been up to and I am sure other Wis like to see too.
Have you noticed the New Name for Home Economics – LIFESTYLE- much more modern don't you think.
Now about information some of you have told us we send out too much to your mailbox. Most of what we send you comes from National so we are obliged to pass it on ASAP. But we have decided to trial just sending information out on a Friday UNLESS it is on a time limit. Let us know what you think please.
Have you heard of digital Voice? Well Derek and I have! We have been digitalised by BT with our phones and no longer have any cable. We did not ask to be done it just happened well its coming to the office so there are going to be changes with our phones and computers, watch this space! One good thing we will be able to tell when people ring up using the answer phone and we will be able to record all conversations on the phone because believe it or not sometime people can be rude.
In spite of the setbacks in reopening the country we still hope to get going sooner than later so please look on the WKNs for Dates.
One event not mention because we do not have a confirmed date is a Zoom Meeting free to members about Breast Care in West Kent featuring one of the Breast Care Nurses from The Peggy Wood Unit at Maidstone Hospital. This will be in October which is Breast Care month I do hope you will be able to watch.
We would be delighted to see anyone who is passing the office so long as you have a mask, so please call in.
Jane
June 2021
Hello Ladies,
Well by the time you read this we will be able to meet up in open spaces! In fact, yesterday I attended the first Federation event for over a year in person. A walk around the footpaths near Hopehill Scout Camp in Meopham. It was great to see Ladies out enjoying the day even though it rained.
NOW I HAVE SOME BREAKING NEWS we have booked our main speaker for 21 MARCH 2022!
NICK HALL from Bentley Auctioneers at Cranbrook, I am sure many of you have seen him on the Antiques Road Show and Bargain Hunt. I do hope YOU will be able to come to Tunbridge Wells to see him.
Have you seen our new look Website - just google West Kent Federation and have a look. Not forgetting the West Kent News. I loved the cover last month.
Are you hoping to go away in the Summer? If not, West Kent are putting on some outdoor activities, watch out in the West Kent News and in the Mail Boxes for information.
Finally, on behalf of the Federation, I wish to say Happy Birthday to our Queen Elizabeth II on her official birthday 12 June.
I am looking forward to seeing some of you at the events planned for this summer.
Jane Backshall
May 2021
Dear ladies,
Here we are in May and almost free. I do hope that, like me, you are looking forward to meeting up with your WI Friends. The Trustees and I would like to join you at your meetings when we are allowed to gather either inside or out. If you are having a gathering in the open let the Office know and we will try and join you to say hello. I cannot believe it is over a year since I have been to a meeting.
The Trustees and WI Advisers are still meeting by Zoom which is very good but not the same as in person, which I hope we shall be able to do soon.
I think the WKN is looking very good, of course, that is thanks to you for sending in interesting items and photos. Some of you certainly do a lot each month to keep in touch.
As I put on Facebook, the office is back to normal times now. Keeley our newbie has settled in well. I expect some of you have spoken to her on the phone. If for any reason you would like to come into the office, please ring first. We do have some Rapid Tests as well as sanitiser etc.
We have had some calls regarding meeting up as a WI. All I can say is, listen to the Government, look at their Road Map and check your Risk Assessment for the Assembly hall you use as a WI is up to date with all the new rules. If in any doubt ring or email the office for advice.
By the time you read this, I hope we will have booked the Assembly Hall in Tunbridge Wells for next year's Annual General Meeting in March. What joy it will be to be able to get together.
I will stop now with a thought why not ring someone you know who is alone for a chat. I have never seen the Queen looking so alone as at the funeral of Prince Phillip. I am sure you are all with me when I say Happy Birthday Ma'am to her just to show we are all thinking of her.
Yours in friendship,
Jane Backshall
April 2021
Dear ladies,
Well, here we are on 18 March 2021. A whole year has passed since we were allowed to meet. BUT I think there is a light on at the end of the tunnel. As you know we have had our AGM not too much to report about BUT we have planned some events for this year. To start us off there is the walk at Hopehill on 19 May, do come if only to say Hello - it's free to all members.
We are hoping to hold a gathering in All Saint's Church in Maidstone in December, fingers crossed.
There are other events happening too ART and CRAFT and HOME ECONOMICS are staging "Days" in the Autumn keep looking in the West Kent News. And of course, there are our Zoom Meetings free to you.
We are looking forward to a new person starting in the office – Keeley Smart on 6 April. Miz will be pleased as she has had a lot to do on her own with the AGM, National AGM as well as answering the phone and emails.
We are looking for Ladies to train as Advisers all expenses will be paid. If you think you might like to find out more please phone the office. It is interesting work as no two WIs are the same
Yours in friendship,
Jane
March 2021
Dear Ladies,
Well here we are in March. As I write this it is actually a very wet 30 January. When you do see this letter it will probably be after our Annual Meeting. I do hope you managed to "send" a Delegate to the meeting and that they found it informative. What a lot of technology we have had to learn in the last year. I hope now the days are staying lighter longer you are getting out especially now some of you have had a "jab" or two! My garden is already waking up and beginning to look pretty again. But of course the nights can be quite cold and this might make you laugh, we warm up our bed with the hair dryer just to take the chill off before we jump in!
We have had a few emails asking about subscriptions and the national AGM. Of course this is out of Federation hands, so to speak, so we can only grumble too. I am sure by the time you read this there will be news. I trust that your WI has voted for the New National Trustees and of course remembered to vote for our own Annette Smith. Both Annette and Eileen Vago have stood down as trustees at our Annual Meeting. I cannot thank them enough for all their hard work over their time on the Board. I am sure we will see them both around once life gets back to normal and I can confirm that Annette is staying on the Home Economics Committee. I shall close now but I do hope to see some of you soon!
Be Strong and Keep Safe,
Jane Backshall
February 2021
Dear Ladies,
As you read the West Kent News at the beginning of February I hope that it will cheer you up through the dark winter days.
Some of us, I am sure, will feel we have been in lockdown forever forgetting those days last summer when we were let out. I remember taking part in the ACM at Tunbridge Wells last March never thinking I would not meet with any of you for over a year.
We, the Trustees, have thought long and hard about what to do about the forthcoming AGM. By law we must have one and now the only way is to have a virtual one, by Zoom, on March 10. It has been a steep learning curve for me, and I am sure for some of you, but we will make it work. Do not be concerned if you are chosen as the delegate for your WI, as, once we have your details you will be phoned and any problems you might have can be discussed. You will have seen by now on social media that the National AGM has been put back until June with a much reduced capacity. At the moment I do not know whether we will be putting on coaches - watch this space.
I am very pleased to hear that many WIs are keeping in touch by several methods - be it phone, email, Facebook, Zoom or walking around where they live. Please remember that there could be a member in your WI who has not spoken to a member in West Kent for a few days and would like a call, especially if they suddenly have to self isolate and have no family member nearby to help them out with food etc
The Federation is putting on some Zoom meetings about different topics, do have a look, they are free at the moment.
I know I have already asked but did anyone you know get New Year's Honours in this year? We like to keep a record at Headquarters.
Keep safe,
Jane Backshall
January 2021
Dear Ladies,
A New Year, A New Beginning
Here is the new look West Kent News all prepared in house by our three editors Linda, Janet & Rita. Congratulations and thank you to them and the office for doing such a good job. Please let us know what you think of the new look, no adverts for a start so more news from you.
What a year 2020 has turned out to be and what new challenges we have all faced. Did you keep in touch with your friends? We would like to know how you did it. I had never heard of Zoom or Teams or virtual meetings at the beginning of the year, but there you go, you can teach an old dog new tricks!
Keep sending in your doings each month and maybe by the time you read this in the West Kent News in January life may be a little like normal. As I write this at the end of November I am still hoping we can have some sort of face to face meeting in March at Tunbridge Wells. There is still no news about the National AGM in April at the Royal Albert Hall so we must just keep our fingers crossed!
Keep safe,
Jane Backshall
December 2020
Dear Ladies,
Well, here we are. When you receive this it will be the end of an awful year, that's my opinion anyway. So, let's say goodbye to 2020 and hello to 2021.
January 2021 is going to be a new beginning for West Kent WIs - we have the new look Wets Kent News to be made 'in house' to look forward to with more up to date news, with no adverts and more photos. I hope, from you the members. Please send us anything you think we would all be interested in seeing in print, however small.
We are delighted to tell you that Rita King from Lenham WI has been co-opted onto the Board of Trustees, Rita is also going to join Linda Wills and Janet Buller on the team for the West Kent News.
Now, for some sad news for us but great news for Linda Styles, she is retiring! Her husband and Linda have bought a caravan and intend to go exploring with their two dogs! Linda joined us on March 3rd 2010 so we have been very lucky to have had a decade of her expertise. Thank you Linda for all you have done and on a personal note I cannot say enough about all the help I have had from her, 'she' who knows all the rules and must be obeyed!
Having said that, I know that Miz McGovern will be excellent in the role of Federation Secretary on her own. Please be patient if we do not get back to you quickly with an answer to a query, Miz will be the only Federation Secretary for a while as we think our way forward through this epidemic.
I never thought at the beginning of the year there would be so many changes to our lives through technology and wellbeing. Ladies do try and keep positive and look forward to the Spring and little green shoots. Here's wishing you all a peaceful and healthy Christmas and a wonderful New Year
Jane Backshall