The Great Big Green Week runs from 24 September - 2 October 2022 and celebrates community action to tackle climate change and protect nature. To mark this West Kent Federation is hosting a Zoom talk on Monday 26th September. We are delighted to welcome Caroline Arnold, the Chief Executive of Bore Place, home of the Commonwork Trust near Chiddingstone in West Kent.
Caroline will give us a brief history of Bore Place and the creation of the Commonwork Trust by Neil & Jenifer Wates, whose vision was to explore how to live and work sustainably and reduce our impact on our planet. These values still run true today and Caroline will highlight how they have been incorporated into the running of Bore Place which has an organic dairy farm and market garden at its core. Also a key facet of Bore Place is its role in education, aiming to help us explore our impact on the environment and to think about the decisions we make in our everyday lives and how making the right choices can help us all to lead more sustainable lives.
Caroline has a passion for all things environmental and will share with us why we need to reconnect with nature for our own well-being as well as the planet's. She is sure to inspire us, so sign up now and join us to hear Caroline on Monday 26th September at 7.30pm - everyone's invited! This Zoom will be £2
Secure your place via Trybooking: www.trybooking.co.uk/BTTW
Come and sing with us!
Would you like to try the West Kent Choir sessions?
If so, please email to fedsec@wkfwi.org.uk and let the office know by the end of July.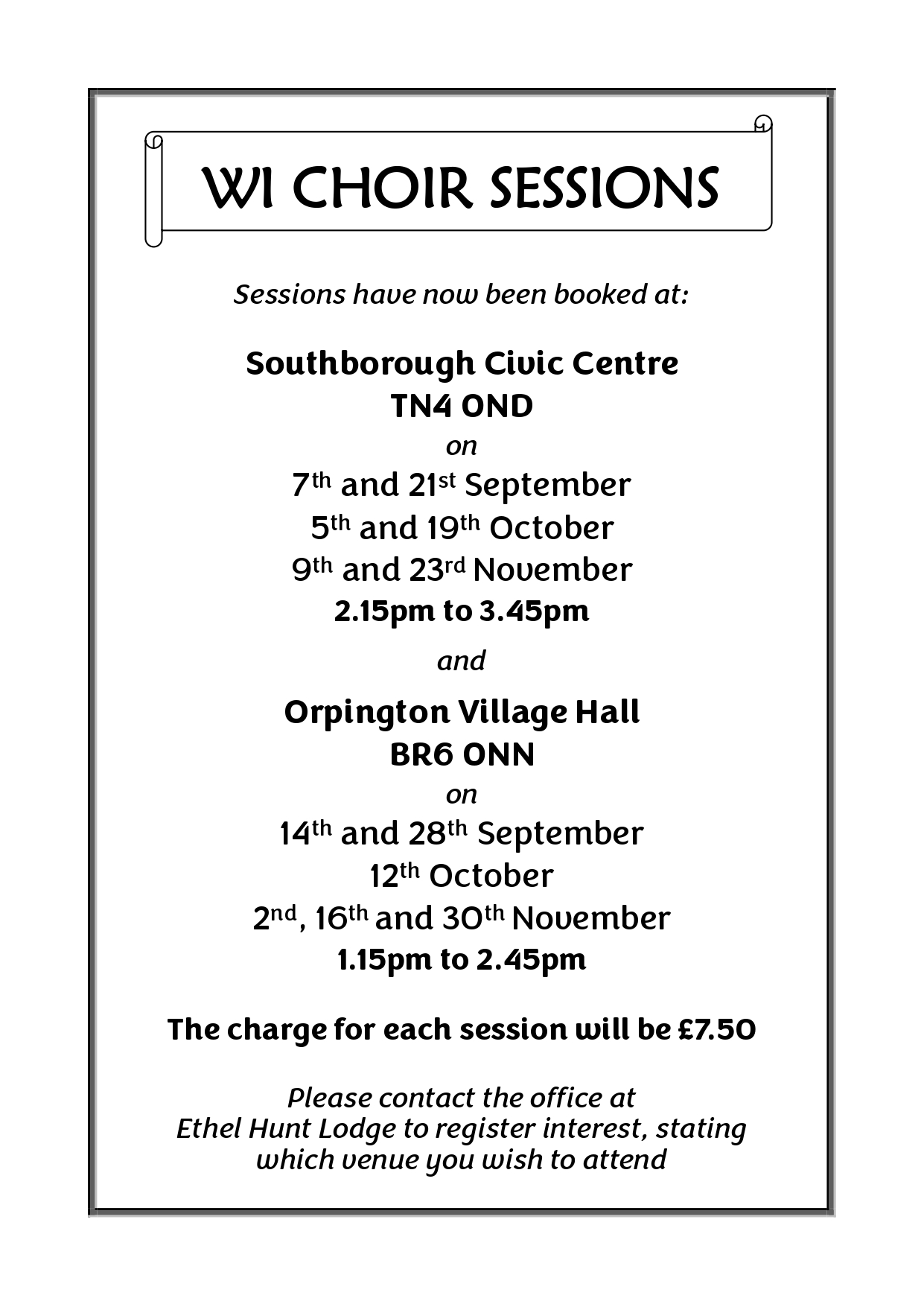 ACWW - WOMEN WALK THE WORLD - 29 APRIL
Istead Rise WI members plus one husband and Eric the dog enjoyed a fund-raising walk through the woods at Trosley Country Park. The bluebells, despite the lack of rain, were in full colour and perfume. The Country Park does offer a Woodland Orchestra opportunity, and a chance to marvel at the skills of the wood carving at Wood Henge plus plenty of interactive activities for younger family members. The café for coffee at the end of the walk was much appreciated. Please send in your walk photos and write ups for the June WKN.
Thanks to Brenda Barbary for sharing her photos.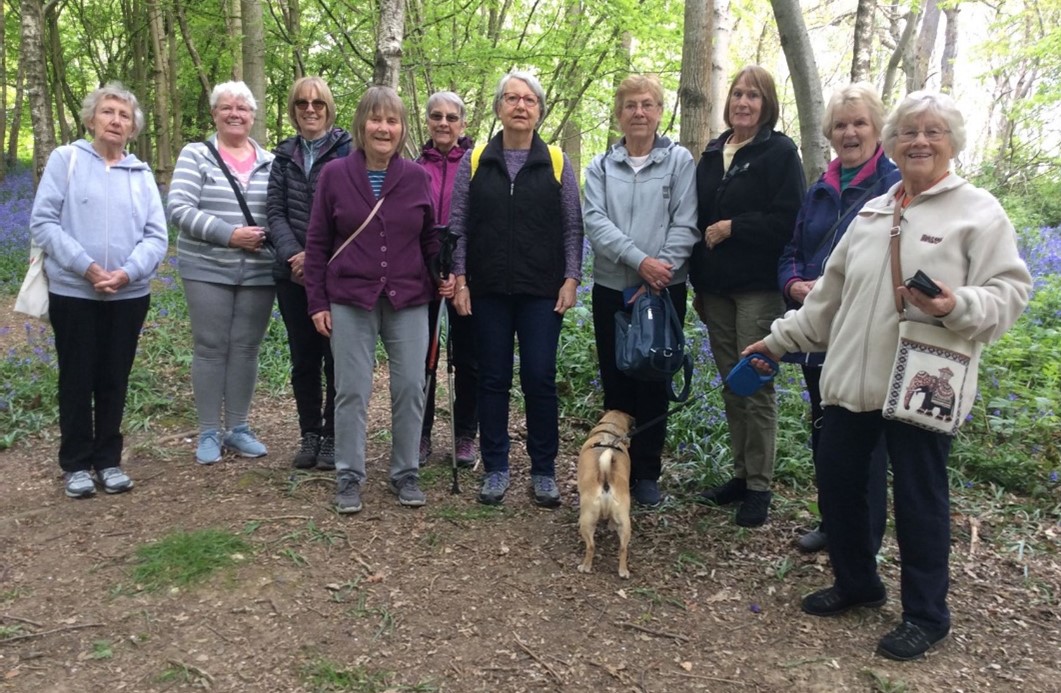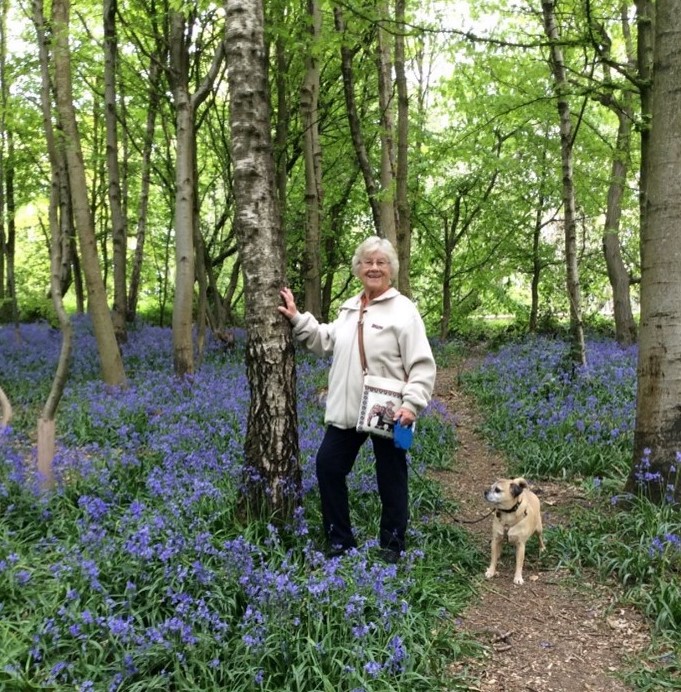 Queens Platinum Jubilee Celebrations
West Kent Federation are inviting you to join us in celebrating the Queens Platinum Jubilee at Hildenborough Village Hall on 15 June 2022 from 2:00pm – 4:00pm with afternoon tea. Entertainment from the lovely Lyrae, alongside a cake competition - invent, create, and decorate an 'Elizabeth' cake, with a prize for the winner.
Please send ticket applications to Ethel Hunt Lodge by 30 April, these are £20 per person.
Find out more about the Platinum Jubilee Celebrations and what else is planned in the April's West Kent News: https://west-kent.thewi.org.uk/west-kent-news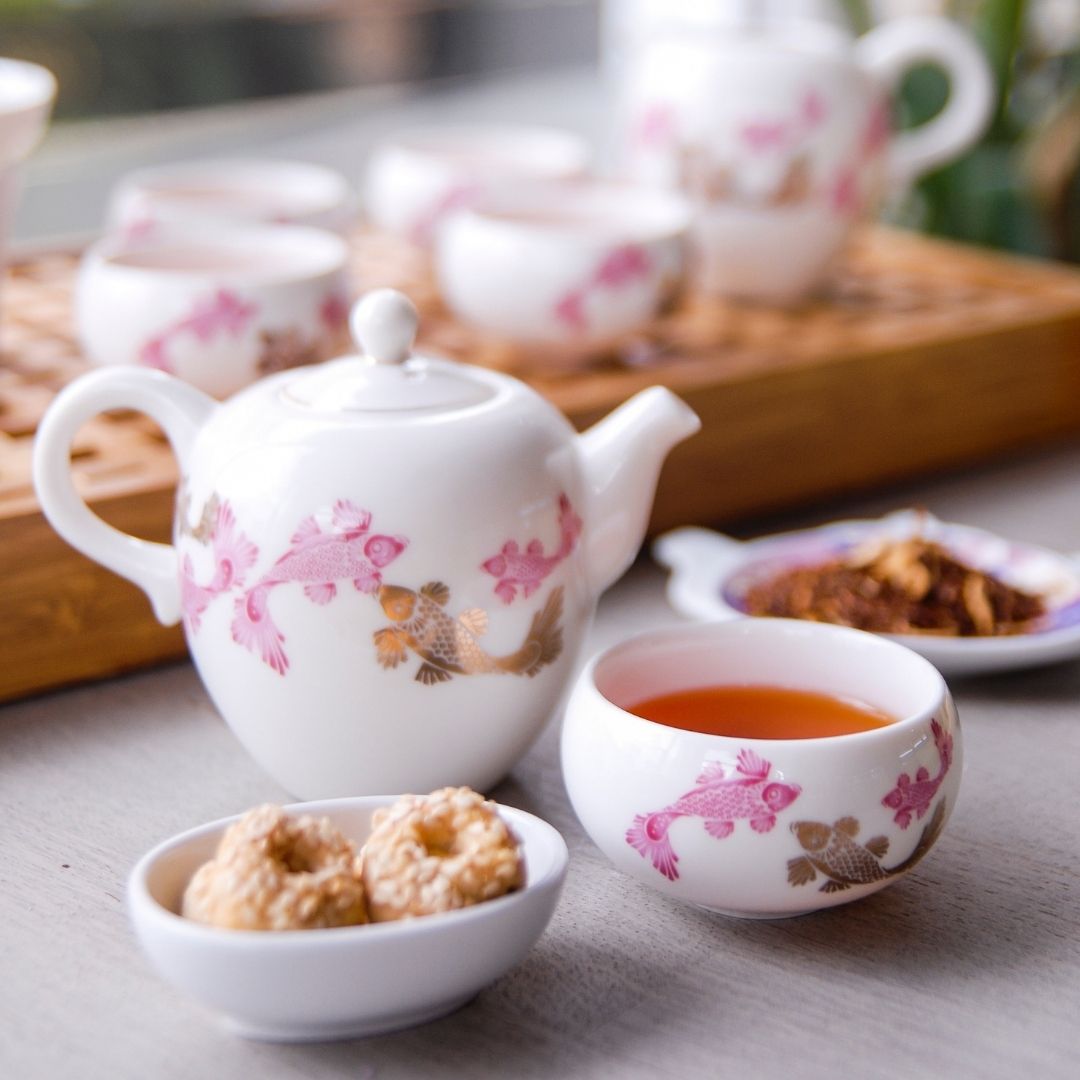 Associated Country Women of the World
On 24th February over 80 West Kent Federation ladies met at Lenham Community Centre for a fund-raising tea, produced by the ladies of Lenham WI, in aid of ACWW.
Our guest of honour was the International President of ACWW, Magdie de Kock who was in the country for a Board Meeting before travelling on to New York for the ACWW meetings with the United Nations. Tish Collins, Executive Director of ACWW gave a presentation on the latest news from ACWW head office in London. Tricia Ashdown, the West Kent ACWW Rep, who steps down after five years of dedication to the role, was presented flowers by Magdie.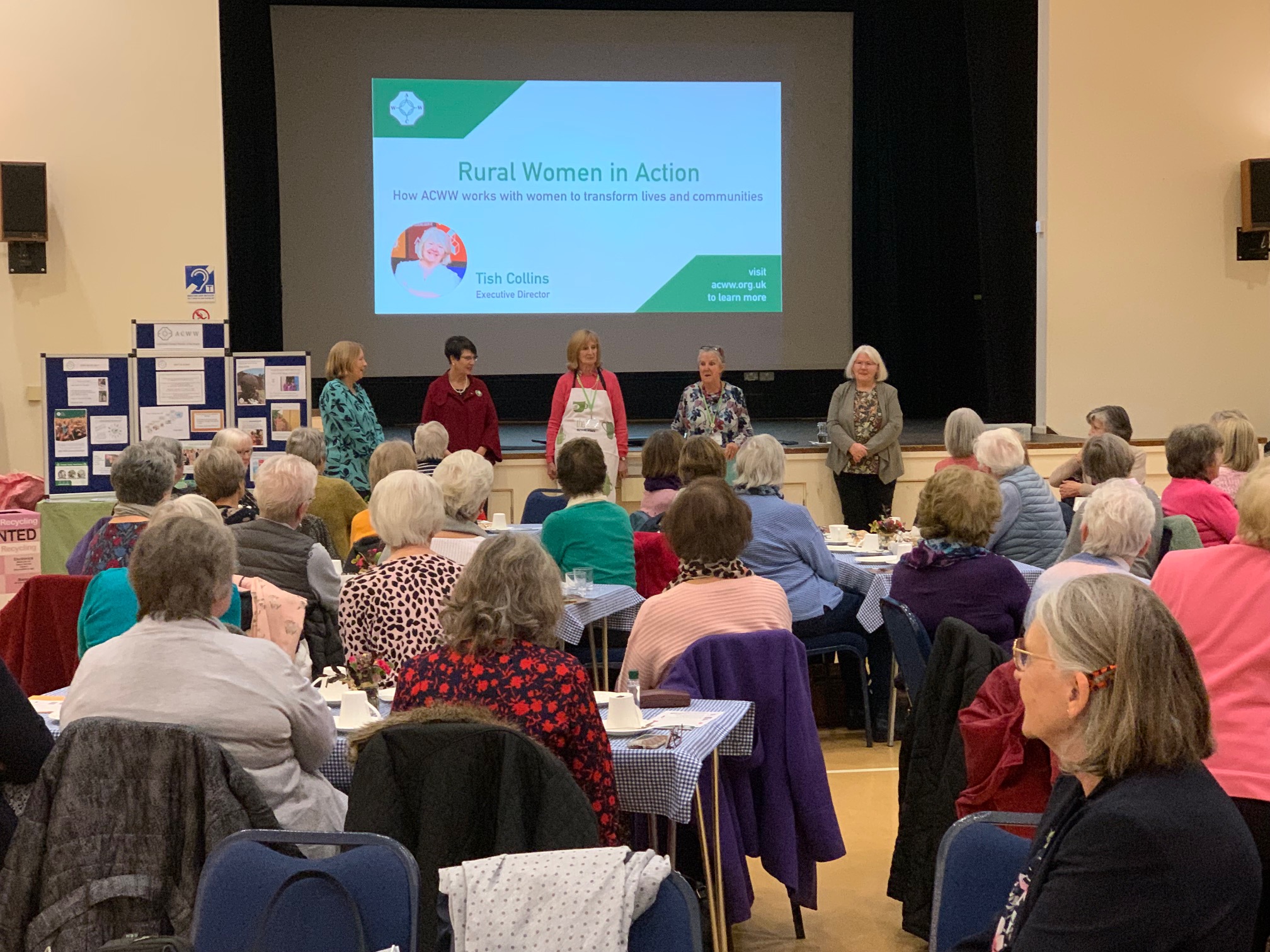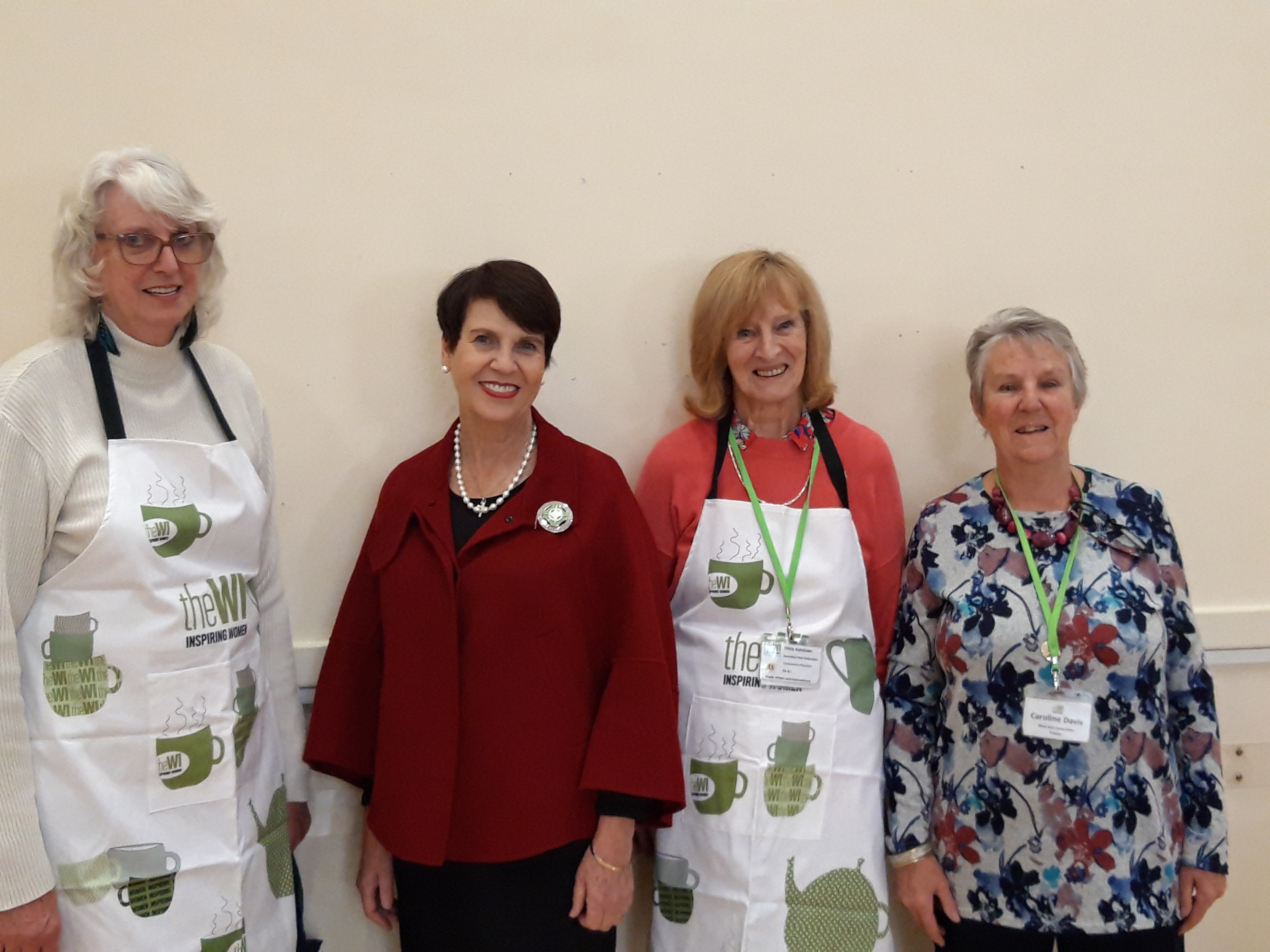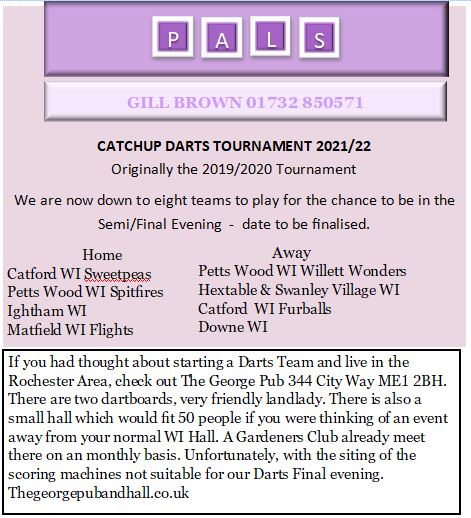 Keston WI are Reforming!
Wednesday 9 March 2022 13:00-15:00 a reformation meeting will be taking place, come along and gain information about the WI and how it will run, at Keston Village Hall.
Wednesday 13 April Keston WI Keston will be officially open. Meetings will be held on the 2nd Wednesday of the month from 13:00-15:00.
If you have any queries, please feel free to email WIAdvisers@wkfwi.org.uk and put the subject line as Keston reformation FAO Bev Wild.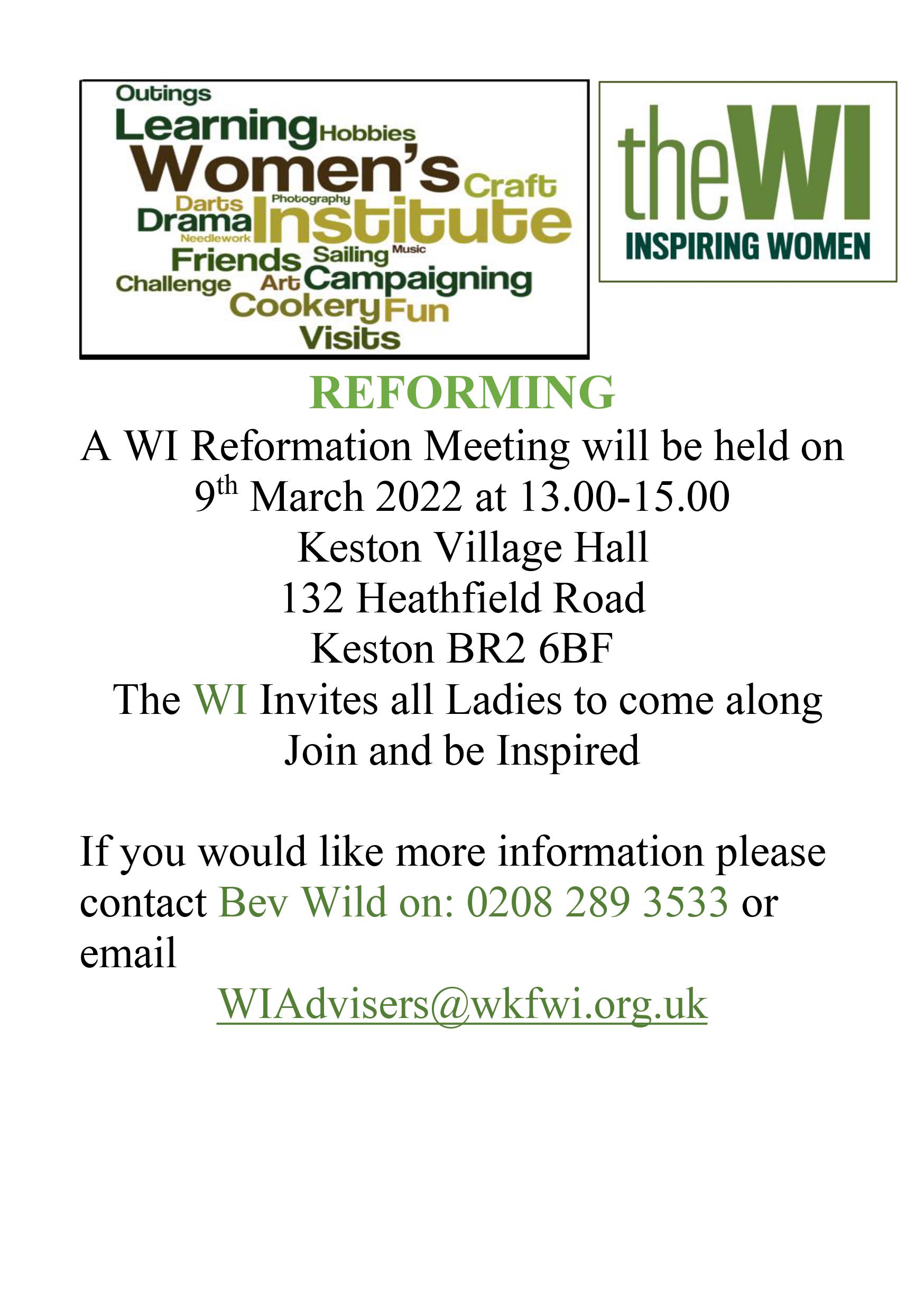 West Kent Federation Platinum Jubilee Celebrations SAVE THE DATE - 15 June 2022
West Kent are planning to celebrate the Queen's Platinum Jubilee with an afternoon tea at Hildenborough Village Hall
At the moment, proposed activities include: "The Queen, The Coronation and I" – send us any pictures, you have taken, of Her Majesty or celebrations in her name
Cake Competition – Design and make an "Elizabeth" sponge – Lifestyle
Art & Craft—See below A tree or Planter - Green Team Raffle – PALS
There will be musical entertainment and, possibly, the chance to dress up in clothes from your favourite decade
Express your interest by emailing the Lifestyle mailbox Lifestyle@wkfwi.uk.org All of the above is subject to change.
Platinum Jubilee Celebrations Make a Leaf for our Garland from recycled materials
To celebrate the Platinum Anniversary of the Ascension of Queen Elizabeth II, West Kent Federation is inviting each WI to craft one leaf that will be incorporated into a length of garland to be hung at the Jubilee Celebration Event and other events throughout 2022, and will afterwards be kept at Ethel Hunt Lodge for future events.
An oak leaf template is shown. Your leaf must be 7 inches long, double sided, and can be made of any fabrics, using recycled materials, and embellished and decorated to your design using embroidery, appliqué, beading or other fabric decorating techniques.
Finished entries should be sent to the Arts and Crafts Team, Ethel Hunt Lodge, 4 Hawkwell Business Park, Maidstone Road, Pembury, Kent TN2 4AG. The closing date for entries is 30 April 2022.
Platinum Greetings to Her Majesty
To celebrate the Platinum Anniversary of Queen Elizabeth II, West Kent Federation is inviting every WI to submit one greetings card congratulating our monarch on her 70th Anniversary. The card can be in any medium that you desire but it must be of a standard suitable to send to Her Majesty and must have an accompanying quality envelope or card box. The inside of the card should read
"The Board of Trustees and all the members of West Kent Federation of WI's would like to extend their greetings and best wishes to Her Majesty Queen Elizabeth II on the occasion of her Platinum Jubilee"
One card will be selected by the Board of Trustees from all the cards received that best embodies the spirit of the event and the WI, and will be sent to Buckingham Palace on behalf of the Federation.
A photograph of the winning entry will be displayed along with all the other entries at the Federation Platinum Jubilee Celebrations and any other suitable events throughout 2022 before being returned to their creators. The card must be 5' x 7'; all colour, design, style and decoration are down to the card makers, which can be an individual or a group.
Finished entries should be either delivered by hand or carefully packed and sent to Arts and Crafts Team, Ethel Hunt Lodge, 4 Hawkwell Business Park, Maidstone Road, Pembury, Kent TN2 4AG. The closing date for entries is 30 April 2022.
Walking Netball
England Netball (EN) and the National Federations of Women's Institutes (NFWI) Walking Netball project has been the most successful partnership of it's kind in the WI. Established in April 2018, this partnership has supported over 3000 WI members to get active, build friendships and connections; helped the physical and mental wellbeing of members and empowered members to lead Walking Netball by becoming WN hosts.
To help support WIs WN groups to return to court following the Covid 19 pandemic and to continue the success and growth of the partnership between EN and NFWI, WI Walking Netball Ambassadors have been introduced.
Nine Walking Netball Ambassadors have been appointed across the country. The WN Ambassadors role is to not only support WI WN groups returning to court, but also to champion Walking Netball within local WIs; develop a network of local WN hosts and encourage and inspire members to take part and have fun.
West Kent Walking Netball Ambassador is Shirley Ellis. If you would like a visit from her to one of your WI
meetings please email her on shirleyellishost@yahoo.com
Fluff is useful stuff.
Almost ¾ of the plastic microfibers in the Arctic Ocean are polyester that appears to be coming from our clothing. But it's been easy for us to ignore the full impact of our laundry because we can't see these microplastics drain from our machines - but they are there.
Empty your tumble dryer filter though and it's all too clear. This is the exact same stuff that gets washed out of your clothing in the washing machine.
So what if we told you this fluff could in fact be useful stuff?
Want to keep microfibres out of landfill and help scientists turn them into something useful? We know someone who wants your tumble dryer filter fluff…
Matter (the microplastic filter folk) are researching all sorts of ways to filter out, reuse and upcycle your microplastic fluff, keeping it out of our oceans and landfill and turning it back into things like packaging and insulation. To continue the research, they need enough fluff to fill a bus! As tumble dryer lint is so light it's super simple to pop into an envelope and post to:
Matter, Unit 5
Avon Trading Estate
St Philips
Bristol
BS2 0XA
Please DON'T put your lint in plastic or a plastic bag. A paper envelope or cardboard box is perfect!
Note! Tumble dryers are huge generators of carbon in the home and so of course we recommend that you avoid using one whenever possible. However, if this winter sees you really needing a dryer, then posting lint to Matter supports a really innovative cause.
OUR WI ANNUAL MEETING 2022
The Trustees would like to remind WIs that in 2022 your Annual Meeting must revert to being held in May. This applies even if in 2021 Annual Meetings were held later in the year. As such, to be able to vote on the Annual Meeting business and Resolutions, members must pay their subscriptions at the April meeting by the latest.
WhatsApp, Citizens Advice, and the National Trading Standards' Friends Against Scams are working together to launch STOP. THINK. CALL., a new campaign to help educate people on how to protect themselves and their WhatsApp account from message-based scams.
You can find out more on Friends Against Scams website
here
Resolutions
Honor Oak WI has had their Resolution shortlisted. Theirs is the one about Autism. I don't think in living memory a West Kent WI has had a Resolution chosen.
Women and Girls with ASD & ADHD - under-identified, under-diagnosed, misdiagnosed, under-supported
Women and girls presenting with autistic spectrum disorder (ASD) and attention deficit hyperactivity disorder (ADHD) are going undiagnosed. The NFWI calls on the government and funding bodies to fund research into the female presentation of ASD and ADHD, and for action to be taken to improve the diagnosis process for women and girls, to ensure that they are equipped to better manage these conditions and do not suffer in silence. The NFWI further calls on WI members to raise awareness within their WIs of the issues facing women and girls with ASD and ADHD.
You can also read an article on the BBC about 'Why women might wait decades for an ADHD diagnosis.' https://www.bbc.co.uk/news/health-59038116
Art and Craft Annual Days 6 and 7 October 2021
The Art and Craft Team held their annual Art and Crafts days at Ditton Community Centre. It was lovely to see so many faces. We have loved reading your messages that have been sent to the office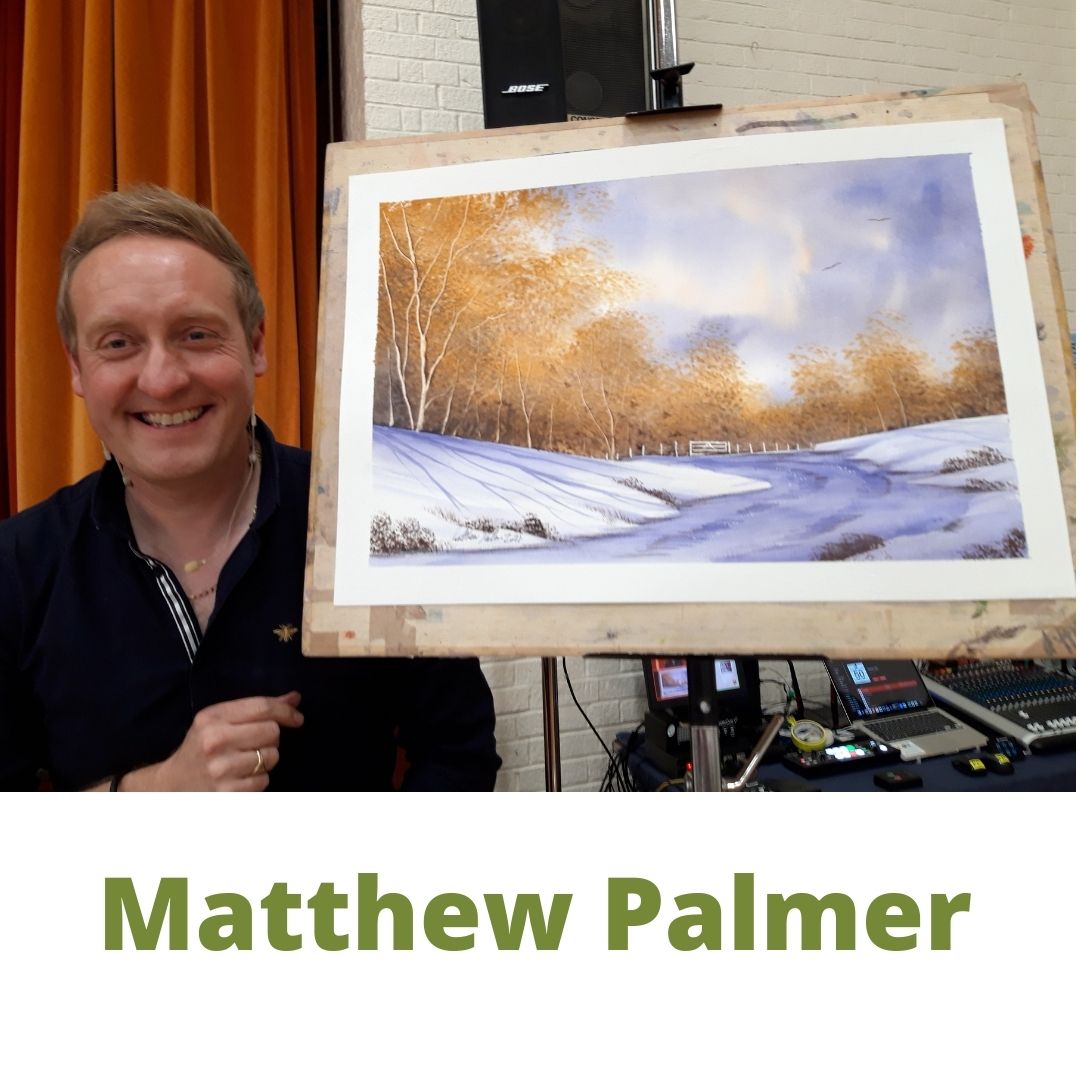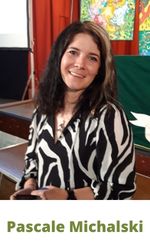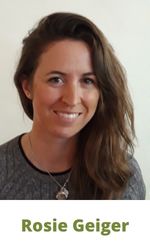 West Kent Federation Christmas Celebrations
For our Christmas Celebration at All Saints Church Maidstone on Wednesday 8th December we need to hear from you! This is an opportunity for us to celebrate friendship and coming through the last 18 months together.
We would like to hear how you coped, helped as an individual, as a group of friends, or as a WI through the pandemic. What skills did you learn? Any stories to tell? How your WI helped?
These writings would become part of our Federation celebration in December, read out by the authors so we can all share our experiences.
To add to the idea of celebration we are putting out a call to all WI's, craft groups' Needles and Natter, etc. to bring along a decoration for the pew ends of the church.
This can be any media – knitting, crochet, fresh or dried flowers, etc. In any form – wreath, hanging, etc. but it must be able to hang from the pew end and be within 12 inches long and 9 inches wide.
Please send any written items and if you are willing to make a decoration to Miz by Friday 12th November with your name WI and contact details.
fedsec@wkfwi.org.uk
Please see photos of the pew ends at the church.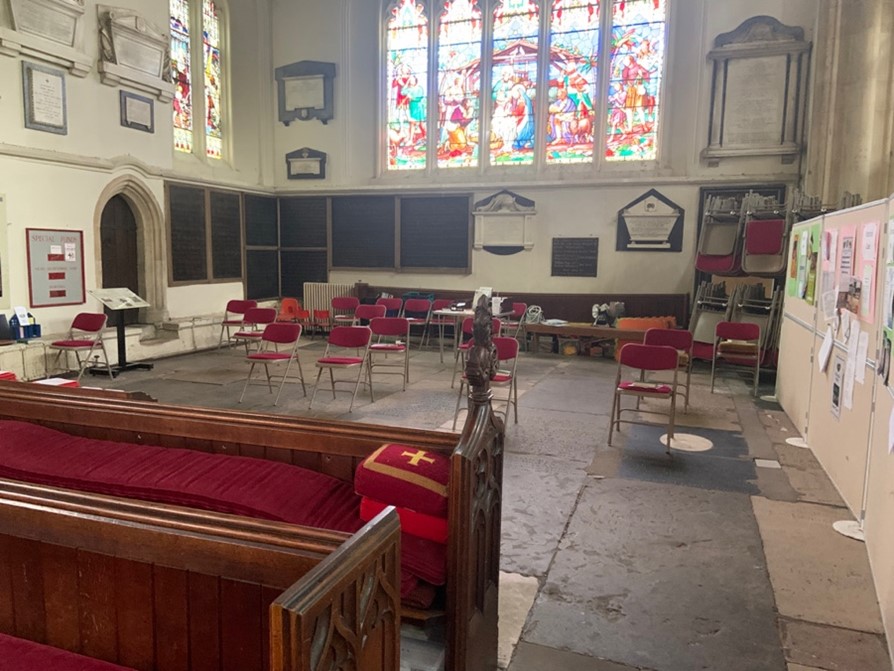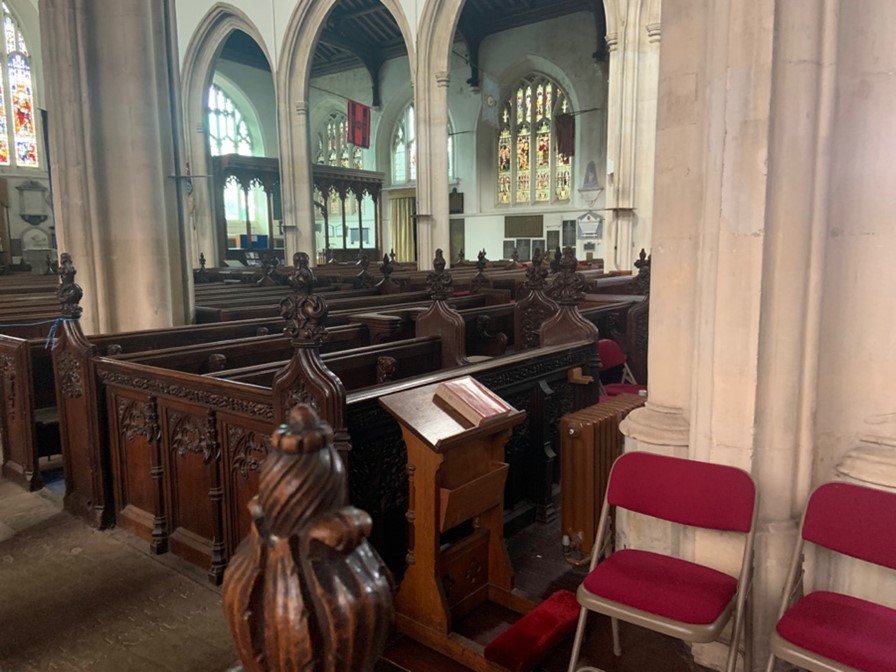 The Green Team have some tips on how to be a greener shopper:
1. Take your own bags and containers with you when going shopping. Hard to remember? Keeping a bag in the car or your handbag helps enormously.
2. Many shops including supermarkets will place purchases such as meat and fish into your own clean containers if you ask.
3. You can leave behind unwanted plastic wrapping on your purchases at the supermarket which helps remind them that we don't see it as necessary.
4. Try to support your local producers by visiting farmers markets and farm shops, and seek to buy what is in season.
5. Don't just check the sell by date on food products, but see how far they have travelled.
6. Investigate refill stations and shops in your area. Look online to see what is available near you, their numbers are rapidly increasing and aren't just to be found in urban centres.
7. Explore options for buying household items such as loo rolls in bulk from companies that don't use plastic packaging. Find friends or family to share the purchase with.
8. Study clothing labels to see if they say they have been ethically/sustainably produced.
9. Consider renting an outfit for a special occasion rather than buying something.
10. When buying greetings cards and wrapping paper look out for items that don't have an outer wrapping made of plastic but instead have one made from corn starch or better still no outer covering at all.
11. Finally persuade your WI to invite the manager of a local supermarket to come and explain what their company is doing to reduce the amount of plastic packaging they use, and hear what you want to see changed.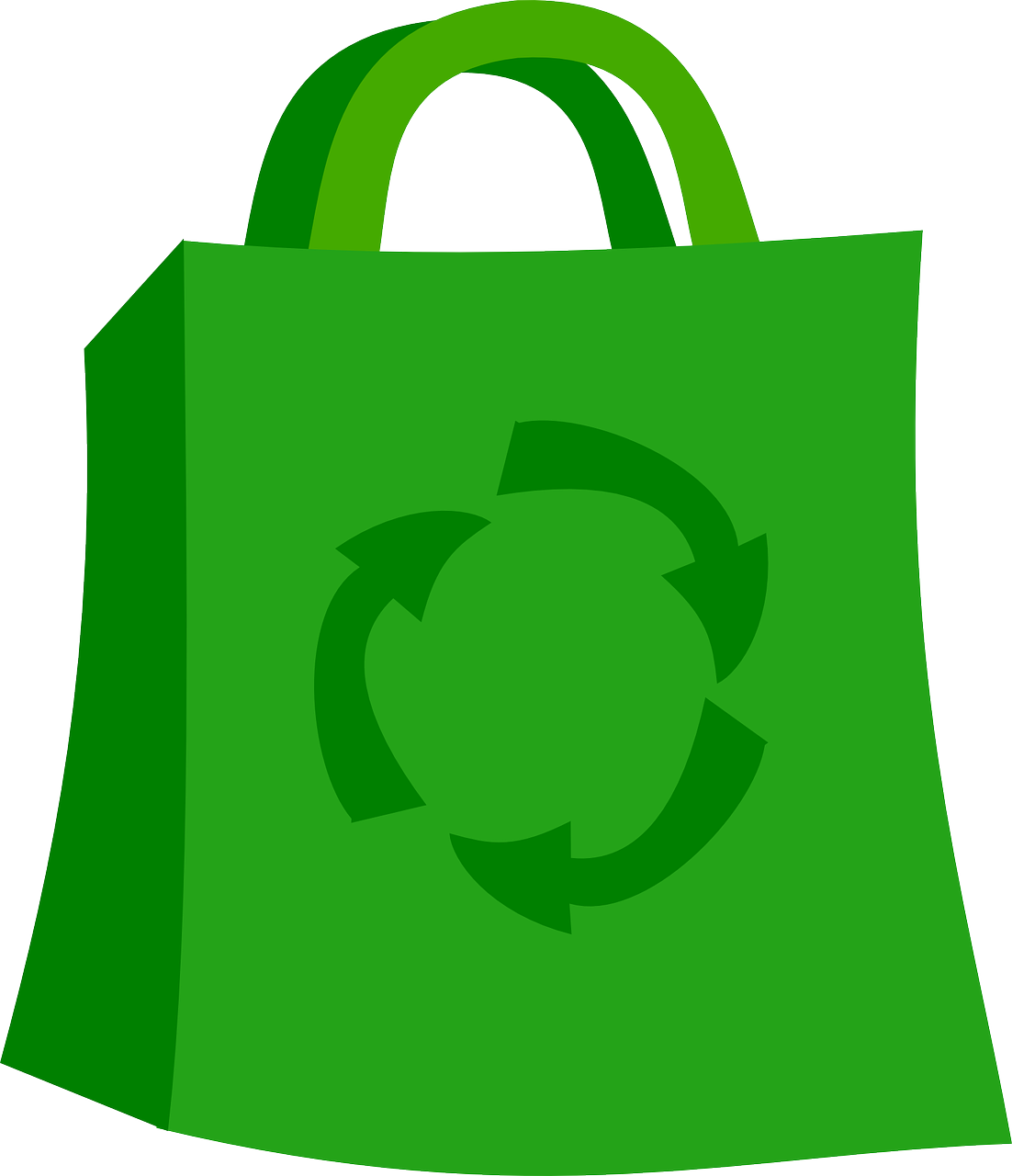 Sunflower Prize Winner
Following on from the success of our Christmas meeting in a bag, CEWI repeated the concept again at Easter. This time, Sunflower seeds were included in the bag and our ladies were asked to grow them with a prize being awarded for the largest sunflower head.
As you can imagine, the final sunflowers heads presented were in all shapes and sizes. However, there was one overall winner and that was garden-loving Jean Pemberton.
Well done, Jean!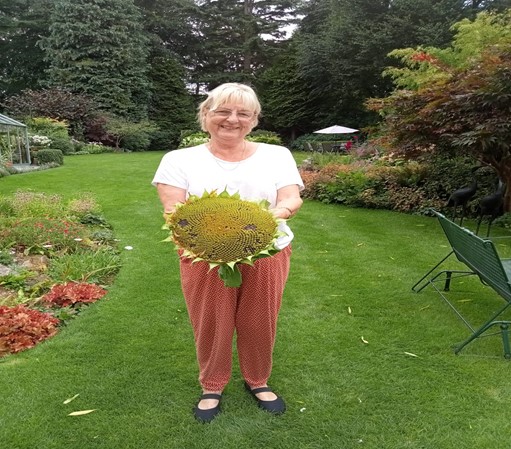 PERFECT PICNIC WEATHER, PIMMS, LOVELY COMPANY, AND A GOOD OLD SING-SONG – WHAT MORE COULD WE WANT?
A glass of Pimms or Fruit Cup welcomed everyone to our outdoor August picnic in the sun. Sheena from "The Tuneless Choir" in Tonbridge led us through those perennial favourites – Downtown, Show Me The Way to Amarillo, I would Walk 500 Miles, Making Your Mind Up, as well as songs from shows Consider Yourself One of Us, and countless others, finishing with the much loved "Bring Me Sunshine". Tea and biscuits were served and suddenly our wonderful afternoon had come to an end.
EAST PECKHAM WI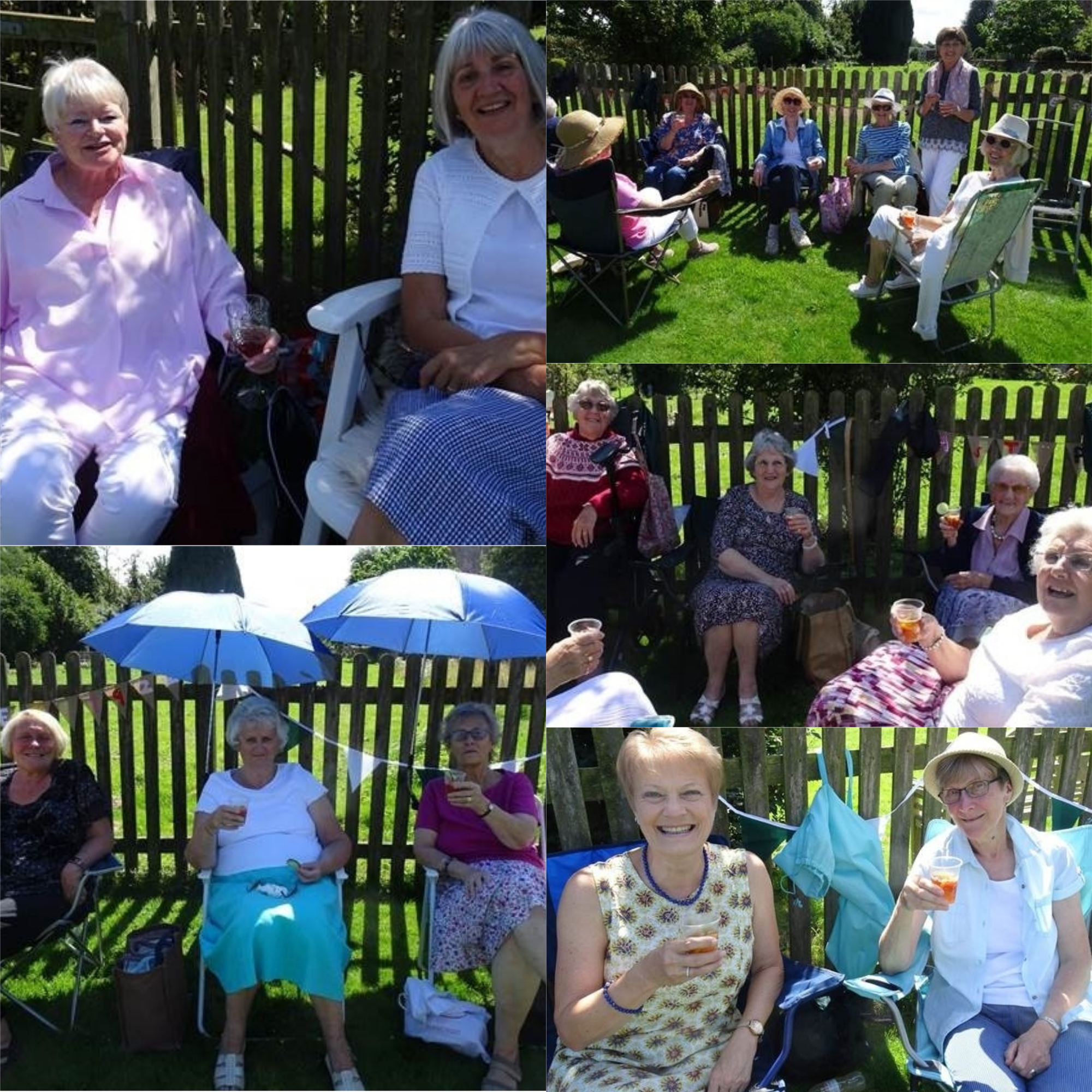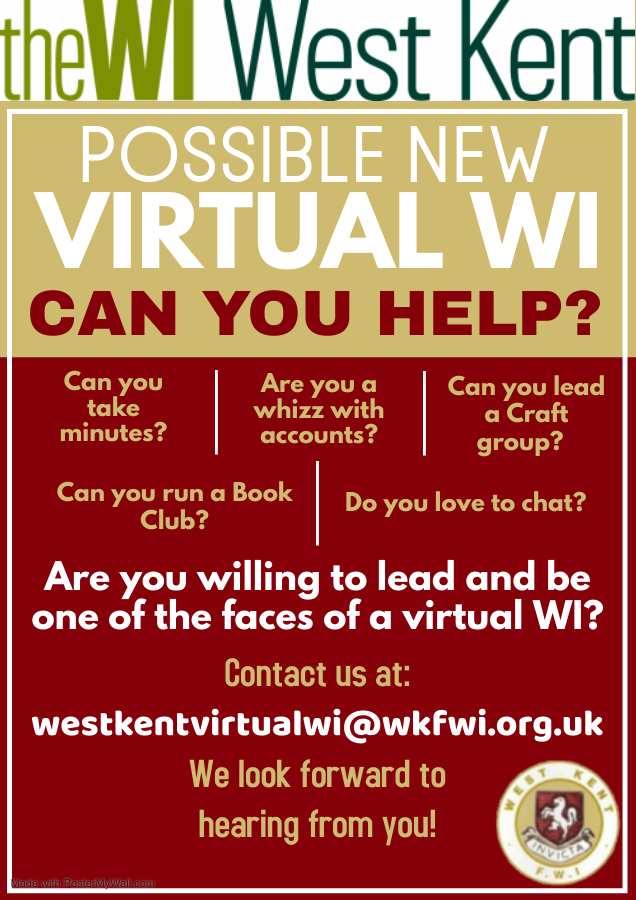 ***Possible new Virtual WI for West Kent Federation***
Can you help?
We would like to begin exploring the option of a new *VIRTUAL WI* for the West Kent Federation. The WI has really been able to benefit from the use of technology to bring people together from all over the country, and several Virtual WIs are already a great success.
However, we cannot do it alone! We have a small number of willing and enthusiastic volunteers to kick-start this process, but we need to gather a few more soldiers to join the troops. Are you interested in joining the team? Can you take minutes? Are you a whizz with the accounts? Are you willing to lead and be one of the faces at the forefront? Can you lead a craft group or a book club? Do you love chatting to new people? If so, then we'd love to hear from you!
We would like to draw your attention to the fact that this is wholly virtual, and any potential members are expected to have access to the internet and adequate equipment. The WI does not provide this for us.
If you would like to be involved with this initiative, please email us at westkentvirtualwi@wkfwi.org.uk and we will be in contact in due course.
We look forward to hearing from you soon!
PADDLE BOARDING 6 JULY AT MOTE PARK
REPORT OF A RECENT PALS EVENT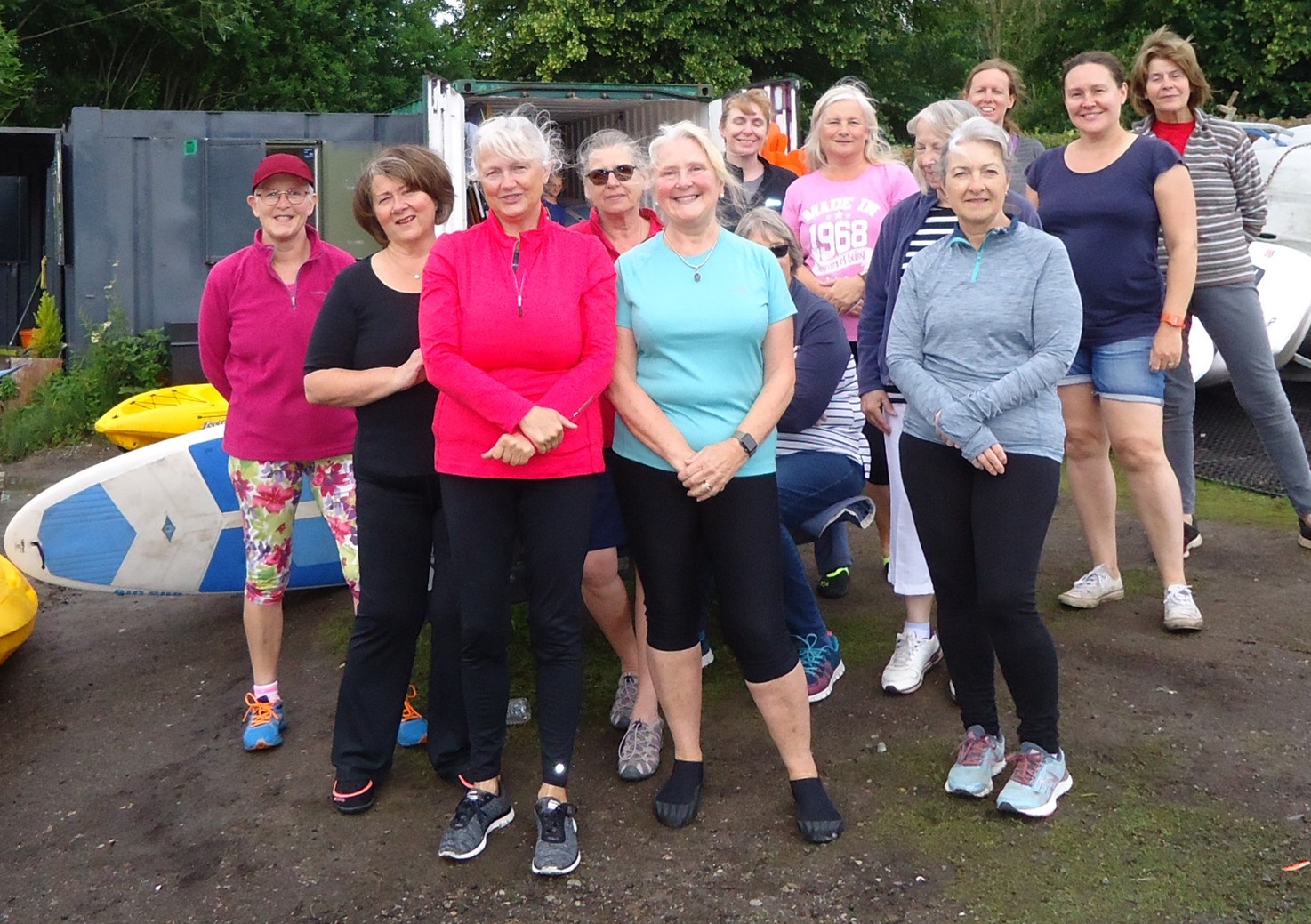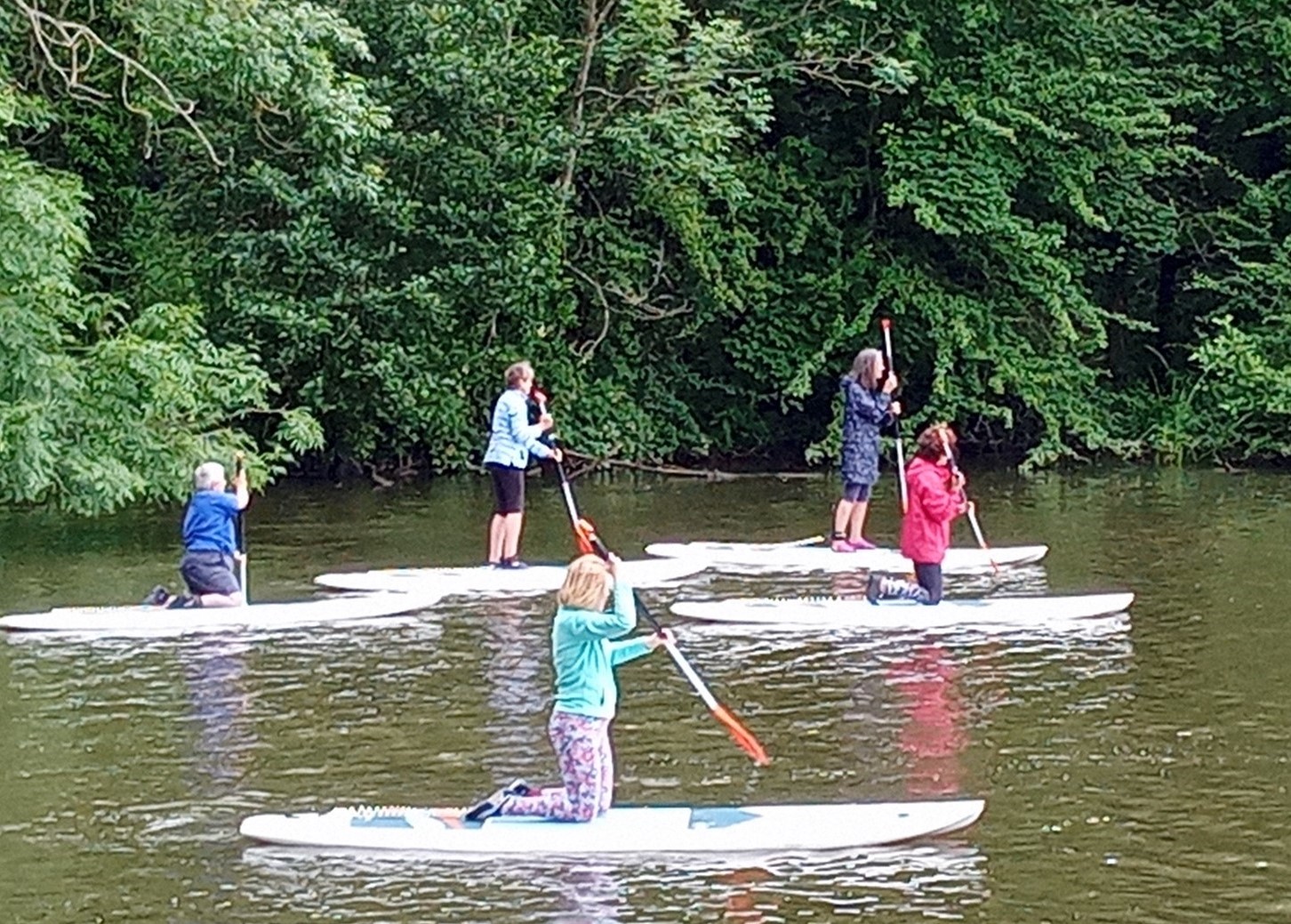 On Tuesday, 6 July, 19 members from across West Kent tried paddle boarding at Mote Park Water Sports Centre in Maidstone. The weather was a real mixed bag with the second group getting caught in a cloud burst but it didn't dampen their enthusiasm. There was some initial trepidation, but Stuart and his team explained that generally, people didn't fall in and if we did – then it was only waist deep, so we'd be fine! We learned how to assemble our board, attach our tethers, get on and off easily, where to kneel or stand and we were off! Starting on our knees, we paddled across to the initial, sheltered, rendezvous point and tried standing up, which was reasonably easy. However, stopping and keeping our boards still took a bit of practice! Stuart explained how to read the water - to look for the easy to paddle mirror water rather than the choppy cat's paw water where strong breezes push you in specific directions. We were shown various manoeuvring strokes and some of us tried only paddling on one side of the board using nifty techniques to change direction. Standing on the board with the wind behind you, pushing you forward, was very exhilarating. Stand-up paddle boarding is a great exercise for your core and is the fastest growing sport among women in the UK. You can even do Pilates and yoga classes on a board out on the water! A couple of us tried a 'cat stretch' and a 'downwards facing dog' but I don't think we will be taking up advanced paddle board yoga just yet! The sessions were over all too quickly and left many of us buzzing with enthusiasm and I for one will definitely be back for another go!
Gilly Tully, Bearsted & Thurnham WI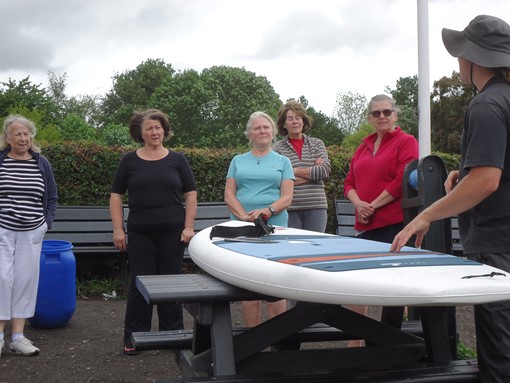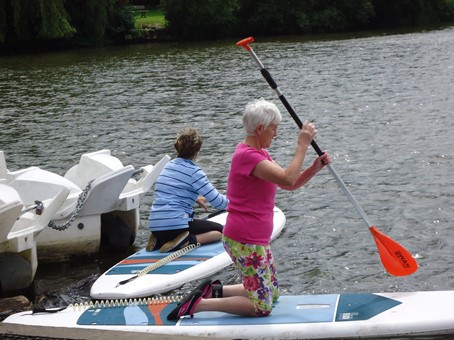 Stop Modern Slavery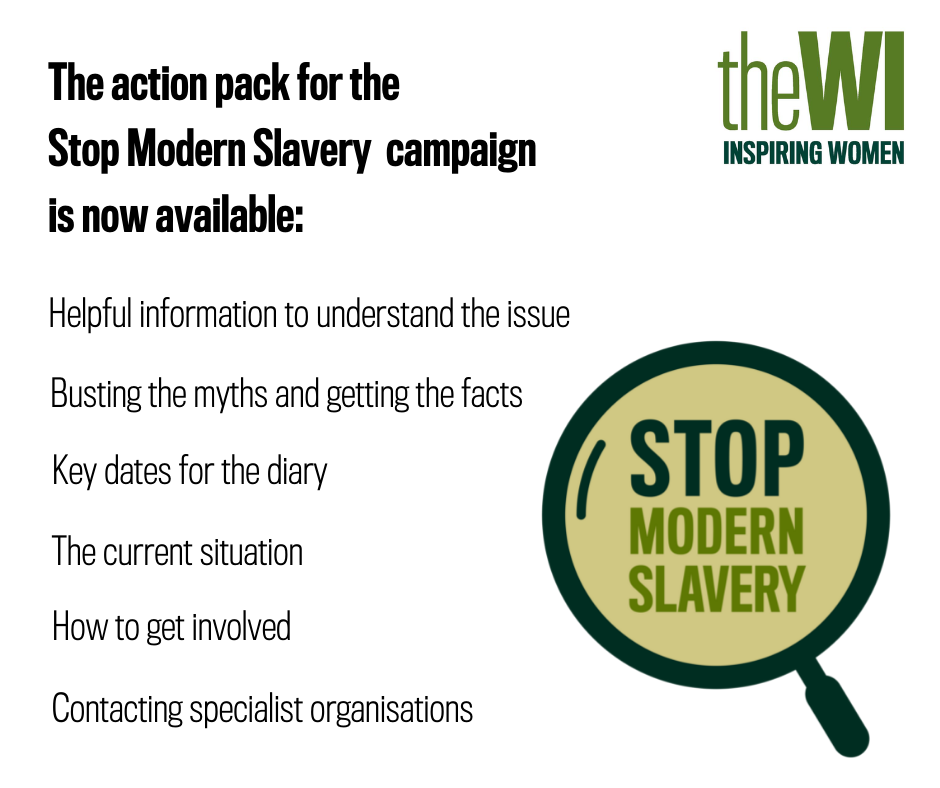 NFWI has launched the new member action pack for the Stop Modern Slavery campaign.
In the pack you will find:
Information to help you understand the issue
Busting the myths and getting the facts
The current situation
How to get involved
Information about contacting specialist organisations
Key dates for the diary
They have also produced a page of wallet cards for you to print, cut, and share among your networks and at any events, you may be holding.
The wallet cards outline some of the signs to spot for modern slavery and how to report it.
Stop Modern Slavery Webinar: 15 October 2021
As part of Anti-Slavery Day this year, they will be hosting a webinar for WI members on the topic of modern slavery and trafficking. You will have the chance to hear from expert speakers on the topic, as well as an opportunity to ask questions.
The action pack, wallet cards and registration to sign up for the webinar can be found here: https://mywi.thewi.org.uk/public-affairs-and-campaigns/current-campaigns/stop-modern-slavery
Nothing but net – words Eleanor Wilson, photography Jade Tinkler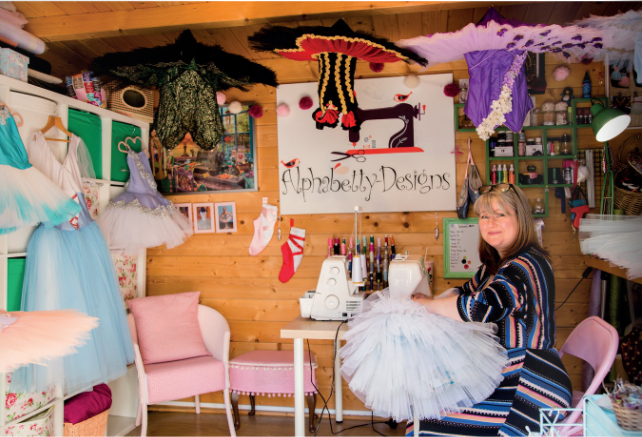 Former Ballerina Jane Parker member of Wells Belles WI never lost her passion for dance – now she sews tutus for the next generation.
Sparkly costumes are essential to the magic of a ballet recital, but ballet veteran Jane Parker has grim news for dance-lovers: those beautiful tutus smell awful.
'Professional ballet companies build their tutus for longevity, and they'd expect them to be used for 30 years. The only thing is, quite disgustingly, that you can't wash them,' she reveals. 'You spray them with vodka to kill anything nasty, but it certainly doesn't take away the smell.'
A member of Wells Belles WI, West Kent Federation, Jane started taking ballet classes at six years old, progressing to the Italia Conti Academy of Theatre Arts of college before knee problems at age 19 killed her dreams of dancing professionally. 'That was bit of a "now what?" moment.' She says. 'Once you've had a dancing career, most people either go into choreography or become a dance teacher, and I don't have the patience for that. But I knew that I always wanted to be part of that world.'
While a performer with a non-profit amateur dance company, her son was born, she didn't want to go back to her office job and turned to sewing, her other lifelong passion.
Her company, Alphabetty Designs, was originally a children's clothing label, which featured in Glamour magazine. Then a friend pointed out that her dance background made her highly qualified to supply costumes for Tunbridge Wells' dance schools. Jane made her first tutu in 2014 and it snowballed; she now crafts around 100 a year.
Some tutus are made in batches for dance schools, but most are individually constructed for young dancers on the festival circuit, hoping to win through to the All-England Dance national finals. Each tutu is designed to go with a specific routine and music, fitting the dancer perfectly and taking her tastes into account. Classic white or pastel pink with a hint of silver is perfect for a floaty, pretty routine but, for a more energetic number, Jane goes for vibrant reds, purples, and golds, or darker shades like midnight blue.
Surrounded by layers of lilac net for a tutu in progress. Jane confides: 'My first tutu was lilac and I hated it. I'm very mindful about listening to the dancers and not so much to their mums. 'When you put on an item of clothing you adore, you feel like you've grown six feet, and that's what I want these kids to feel. It enhances their performance.
Each costume and its dance routine are retired or passed on to a younger dancer after two years, so Jane has seen some of her clients through their entire careers. The lilac tutu she's now working on is the third she's made for a 12-year-old ballerina, whom Jane has known since she was aged six. 'I'll never forget when she first came in: she was carrying a little stuffed toy and sucking her fingers.' She says. 'She's towering over me now, and a really lovely dancer.'
Not counting decoration, a tutu takes about 30 hours to construct. The seven to 12 layers of net in the skirt are sometimes supported by a metal hoop to help keep it stiff. For younger dancers, Jane uses Lycra for the bodice, but older children get a structured bodice with extra boning at the back to help them keep their posture. Unlike costumes at adult dance companies, children's tutus need to be able to grow with their dancers while also fitting closely. 'I leave lots of seams exposed on the inside so they can be quickly altered. I've even adjusted tutus backstage just before they go on.'
From Dance to Diversity
Although Jane is used to last-minute changes, the Covid lockdown was hard to handle. Dance shows, competitions and festivals were cancelled and there was no point in starting and of her orders; all her clients would have grown out of their costumes by the time they could wear them on stage.
In the middle of what should have been the bust season, she suddenly had nothing to do. 'I just can't not sew: it's part of me now. I need to be sewing. So, I started making scrubs.'
Fellow members of Wells Belles WI dropped off old duvet covers, and Jane turned them into 50 sets of scrubs for local GP surgeries and hospitals, as well as making 200 masks for care homes and friends. It was hard to resist the urge to glam up a few of her creations with gems, 'but they'd have come off in the wash'. Instead, she took to making miniature tutus to sell as keepsakes for dancers who never got to wear their costumes.
The person responsible for Jane's love of sewing is her mum, Marilyn Compton, who made all her dance costumes as a child and joined Wells Belles WI at the same time. Marilyn swore she'd never be a member after sitting through a particularly dull talk at her mother-in-law's WI decades ago. But Jane was charmed by Wells Belles WI after she gave them a talk on her tutus – and now her is a WI convert, too.
'I thought, "I've definitely found my WI, because they like gin tasting and crafting and chatting – and I'm quite good at chatting".' Says Jane. 'It's nice to do something a bit special with my mum.'
Her most keenly felt loss last year was her annual giveaway. Janes gifts her 100th tutu every year to a deserving dancer who can't afford a new tutu, so is nominated by local ballet schools. The pandemic meant she only made 48 tutus in 2020.
'Every kid who has the courage to get up on that stage and perform all on their own is phenomenal, and every one of them should have that opportunity,' she says.
Although the arts have taken 'a right bashing' during lockdown, dance competitions have started up again and Jane has her hands full of net once more. When she has a few hours to spare, she's hoping to bring back the dressmaking and sewing courses she had to cancel last year. Until then. It's all about the stage.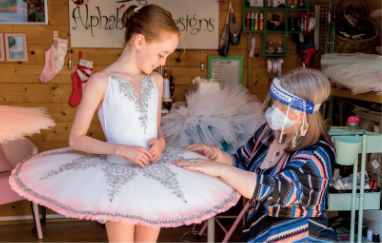 Hopehill May-time Walk – by Sue Webb of Harvel WI 20 May 2021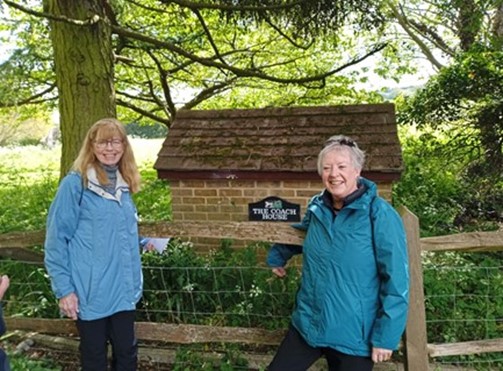 Arriving at Hopehill fully equipped with drinks, packed lunch, wet weather gear, dry weather gear, hats and in my case gloves and of course mobile phone in case we got lost or should I say when we got lost!!
The organisers took our names and contact details and the name of our next of kin, oh dear what were we letting ourselves in for? They gave us maps and details of the walk plus a quiz to make sure we didn't gossip too much and paid attention to the countryside, we only missed one question and had to send a scout to retrace our steps to find the answer.
Following a quick trip to the conveniences, we set off. We had lots of catching up to do as the four of us had not had a face-to-face chat in a long, long time. We realised we needed to walk and talk not dawdle and gossip when the ladies who left after us caught us up and embarrassingly overtook us. One of our parties had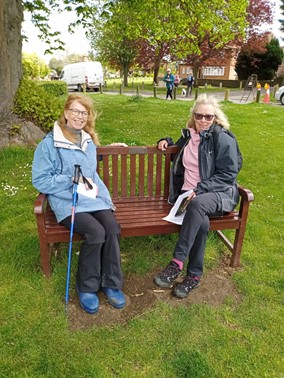 an optician's appointment at 4 pm and laughingly said we'd better get a move on or she would miss it, we laughed it was only 11 o'clock how long could it possibly take to walk 5 miles?
Through the woods along the bye way and light at the end of the tunnel in the form of Meopham Green and the next photo opportunity.
Crossing the field gave us additional time to talk about family, friends, and forthcoming plans. We stopped to admire the views and to take a deep breath of fresh air. We loved enviously looking at other folk's fabulous houses and gardens including wondering at the rugby post. We continued to follow the route across a garden and up above Dean lane. We missed the abandoned vehicle. Two noble troupers went back to get the number whilst two enjoyed the wild grass flower and view!!
The sun was shining we didn't have a care in the world.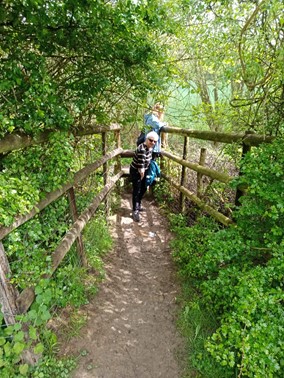 Famous last words about half a mile further along the sky's started to leak, the rain was torrential followed quickly by hailstones we were in the area, but it didn't protect us, and I felt sure Pat Wilson was looking down on us with a complete understanding of our dilemma as she had walked these paths so many times before us.
Brave and determined we moved on crossing Chapmans Hill and back into the sheep fields above Dean lane, further along, we found poor old Softy and the bird in Heron Lane actually, two peacocks on a roof. Suddenly emerging from the wood, we saw about 15 WI walkers on the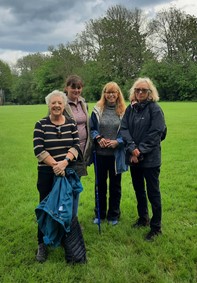 path in front. We would not be the last after all.
The stile proved to be a challenge for one of our numbers she nearly didn't make it!! We blame short legs!
Bombarded by nosy ponies we climbed the hill and onto the last part of our journey. Arriving back at base and all feeling quite pleased with ourselves. We had achieved 5 miles in a reasonable time, had a good chat in the lovely countryside and we had weathered a mini storm. A warm bath awaited.
We would like to thank everyone involved in the organisation of the walk. We really enjoyed it Thank you.
Harvel WI Members
Dawn Foxwell, Sally Smith, Jean Gunn, and Sue Webb
Heart of Kent Hospice
Heart of Kent Hospice is excited to announce its latest range of volunteer opportunities for the local community to support. Please read below to see how you can get involved and help make a difference.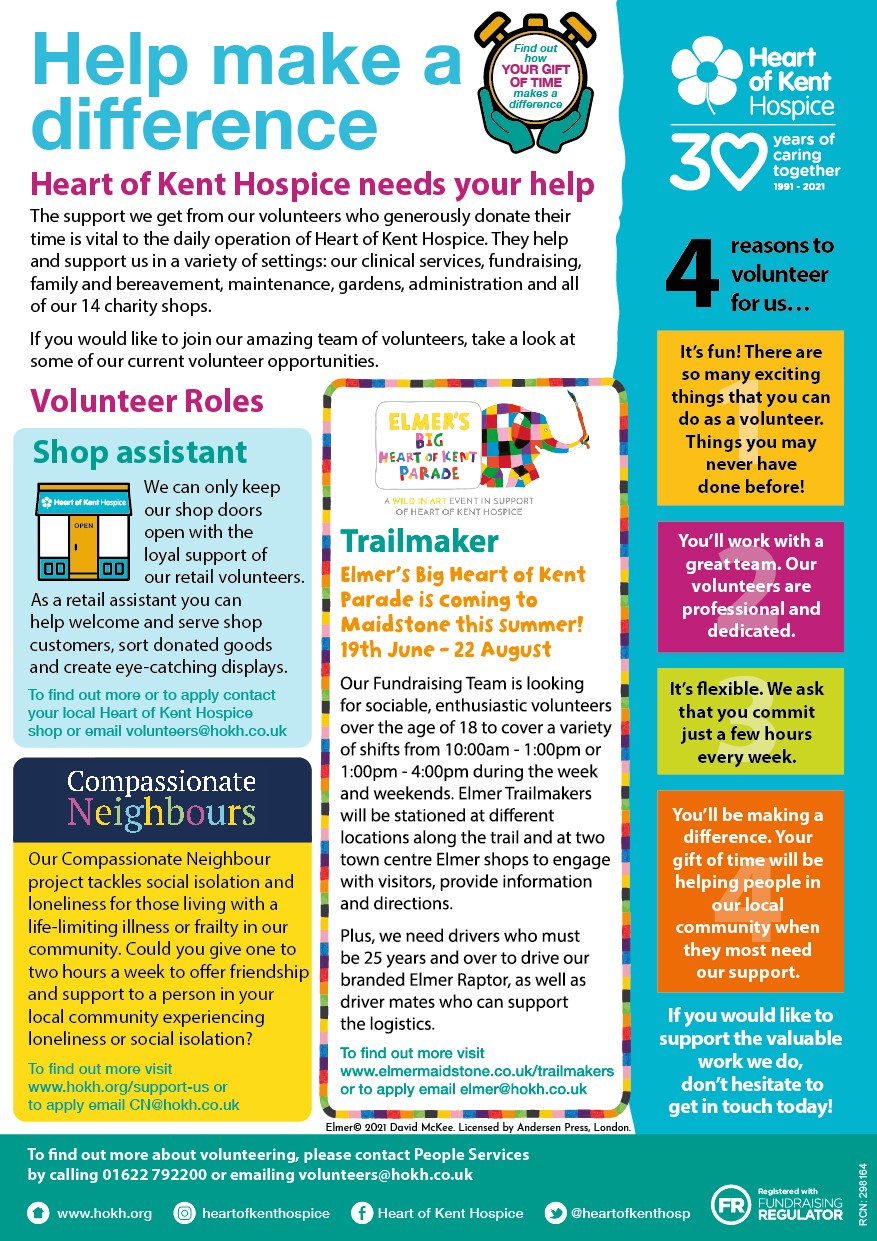 Huxley Cup Competition 2021
Inspiring women across the country to create a greener and cleaner place to live.
WIs are invited to design a planted area that could be recreated within their local community. The planted area can be designed for any season, themed to reflect the spirit of the WI, local community, or which tells a special story.
Members are encouraged to work together and submit a design (or mood board), no larger than A3, containing a sketched 2D design (birds-eye view), a clear explanation behind the design theory, research undertaken during the creation, colour schemes, examples and reasoning behind plants and materials used plus a clear, drawn image of the finished planted area. It is up to the WI to interpret the theme as they wish, and decide whether to base their design on a season or a theme.
How to enter:
This competition is open to all WI members; entries must be submitted on behalf of the WI and not as an individual. Members of the WI are encouraged to work together to compose a design that will then be submitted under the name of the WI, and not a specific individual. Only 1 entry per WI will be accepted.
WIs must submit their finished design directly to the NFWI for judging, not via Federations as per previous competitions. The deadline for entries is Friday 27 August 2021 (address to submit entries to be confirmed by end of July 2021). Each entry must be accompanied by a WI Entry Form.
The cost of entering is £10 (inc. VAT) per WI; please do not submit payment with your entry. An invoice will be sent to the WI from NFWI Finance Dept, after the closing date.
DOWNLOAD ENTRY FORM HERE:
The finished design must include:
A drawn image of the finished planted area, in colour (either by hand of electronically)
A list of plants and materials to be used and reasoning behing choice
A clear and simple message explaining the inspiration behind the design
Detail of any research undertaken during the planning process
Colour scheme
The official WI logo, the logo of the individual WI can also be included if required
The name of the WI and Federation (on the back of the design, for admin purposes only)
Key components that must be considered:
NFWI vision: bold and inspiring, growing and relevant, inclusive and flexible (vision statement found on My WI or by contacting the membership team at the NFWI).
Theme and style: how does the finished plan represent the WI?
Please note:
The list of plants and materials used in the design does not have to be a definitive list but should be a good indication of what could be used in the raised bed.
It is up to the WI to decide on the planting area, size, potential location and where it could be displayed in the community, season and theme.
The application can be produced either by hand (no larger than A3) or by digital form (completed on any graphic design. Microsoft Office or similar package, maximum file size 4MB).
Due to the current pandemic, Wis are required to follow government guidance, nationally and locally, at all times throughout the competition.
The winning entry, runners up plus a selection of chosen entries will be retained by the NFWI for display purposes until December 2021. The NFWI reserves the right to use images of these entries on social media channels, My Wi and in WI Life. Photographs will be acknowledged to the WI.
WIs are permitted to recreate their designs in their community, however, permission must be granted from appropriate sources (local council, land-owner etc) and the correct application or process followed. WIs are permitted to seek external sponsorship to help fund the cost of achieving this, however all responsibility involved in managing any form of sponsorship, including administration and contractual agreements, must be managed, and overseen by the WI. The NFWI will support the WI throughout this process, if required.
Timescale
WIs must send their entry directly to the NFWI (address to be confirmed by end of July 2021) no later than Friday 27 August 2021. It will not be possible to accept late entries. All entries must be accompanied by a WI Entry Form.
At present, it is not possible to return entries to WIs after judging. SHould this change, all WIs will be notified.
Judging will take place during September/October and the winner will be notified as soon as judging is complete.
A representative from the winning WI will be presented with the Huxley Cup at the Annual Meeting, June 2022 (to be confirmed).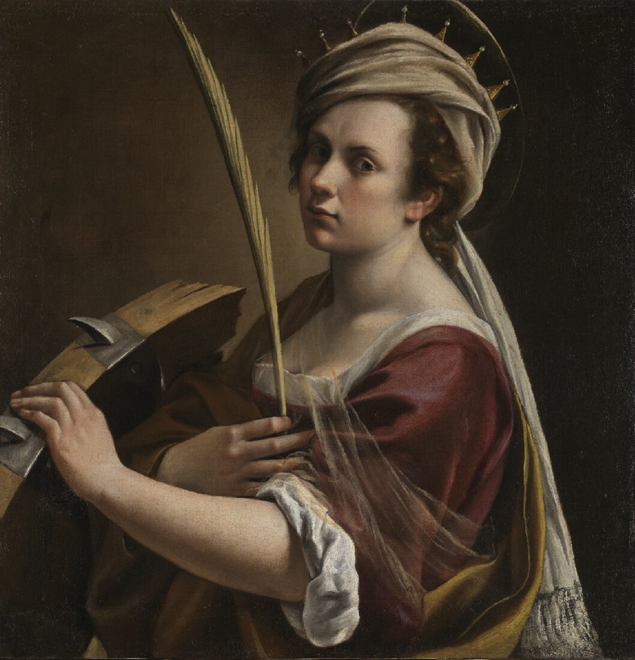 Lady Denman Cup Competition 2021
"Let me show you what a woman can do!"
The NFWI is pleased to announce that the Lady Denman Cup Competition 2021 will be held in partnership with the National Gallery. Using no more than 500 words, WI members are invited to submit a piece of writing, fact or fiction, in any style (story, poem etc.) based on the above painting by Artemisia Gentileschi.
Click below for full details on how to enter
LADY DENMAN CUP COMPETITION 2021
Closing date for entry is Friday 30th July
Queen's Birthday Card
Deadline for members to submit their finished card in celebration of the Queen's birthday is the 1st March 2020. Please ensure that members include their name, contact details, WI and Federation. Completed work must be sent to NFWI, Denman, Marcham, Abingdon, Oxon, OX13 6NW; all submissions will be acknowledged. The maker of the chosen card will be informed separately.
Guidelines for makers:
The craftsperson/maker must be a WI member.
The Chair of Activities Committee, with the support and guidance of an external professional, if necessary, will select the final card which will be sent on behalf of the WI.
Commercial items, such as toppers, stickers or wording, should not be used. Branding or manufacture logos must not be visible.
The final card dimensions should measure no less than 148 x 210mm (A5) and no more than 210 x 297mm (A4).
If mounting the piece of work onto card, before being sent to the NFWI, inside text must read 'WI members send their warmest good wishes to you on this very special day'. If the maker choses to not mount their work, this will be done by the NFWI and the text entered on their behalf.
The maker must provide a short written statement explaining the theory behind their finished piece of work plus a brief bio of themselves. This piece must be written and presented to a high standard worthy of accompanying the finished card.
The finished piece of work must be completed by 1 March 2021 and sent by Royal Mail, Recorded Delivery to the the NFWI, Denman, Marcham, Abingdon, Oxon, OX13 6NW. Unfortunately, it is not possible to arrange for the card to be delivered by hand. Please include the name and contact details of the maker, including address, email, WI and federation – this must be written separately and not within the supporting statement.
The chosen finished card will be sent to the NFWI Head Office, London to be signed by the NFWI Chair, and photographed before being sent to Buckingham Palace. The card will be sent along with the written piece detailing the maker (refer to point 5).
The maker must ensure the card is wrapped and packaged securely in a box. The box, containing the card, will be presented to the palace, therefore the maker must ensure that the box represents the style and standard of the card.
The NFWI will reimburse the maker for the cost of materials and postage.
The NFWI reserves the right to publish images of the finished card, along with the written statement, on WI social media channels, My WI and in WI Life.
The finished card will be sent to the Palace on behalf of all WI members, for this reason, the NFWI will take ownership and responsibility of the card.
Once the card has been sent to the Palace, the maker nor the NFWI will be able to ask for the card to be returned.
CIO Update April 2020
Ladies
I am sure that the CIO change-over is the last thing you want to be thinking about in these troubled times but we have started the legal process of changing the Federation to a CIO (Charitable Incorporated Organisation) so it is important that we give you an update.
The Change-over process has four parts to it:
We needed a two thirds majority vote on the resolution to change at a Special Meeting of the Federation. Many thanks to everyone who supported us in giving us a 100% vote in favour of the resolution at the meeting on 5thMarch 2020 at Tunbridge Wells.
We needed to complete, with the help of our Solicitor, the lengthy application to the Charity Commission to ask them to register us as a new CIO charity. This process was completed on the Charity Commission by 4thMarch 2020. The new charity is now set up ready for us to change over.
We still need the approval from NFWI at the National Annual Meeting in June 2020. But this meeting has been cancelled. The following email from Melissa Green, NFWI General Secretary, deals with this matter:
"I have already spoken with Kerri (McGarvie) our Board Secretary about this as it is one of the requirements from the AM (Annual Meeting) that we need to ensure we cover in whatever we put in place to replace the AM event.
These are unprecedented times and we have so many legal and constitutional disruptions to address, but in the meantime as your CIO process has been approved (thank goodness they were so quick in getting confirmation to you ahead of the disruptions due to Coronavirus) you can now go forward as a CIO, even if the AM 'announcement' has yet to happen.
Once we have had a chance to work with our legal team to agree what needs to be in place in lieu of the AM event I will let you know and this will include the CIO announcement for you and other federations that have made the transition this year."
So now, when we are ready, we can now change all of our business arrangements and accounts over to the CIO. We had hoped to do this at the end of September to coincide with the ends of the Federation financial year. Realistically this is not going to happen during the coronavirus shut down. The resolution passed at Tunbridge Wells on 5th March stated that we had 12 months to make the change over or we would have to come back to a new meeting and a second vote of approval. Hopefully life will return to normal and we can complete the process in that time. If not, we will have another vote next March.
As far as I know there is no time limit on our registration of the new CIO so we will complete the process eventually. The Federation has invested time and money into this change so it is important that, in writing this letter, we are showing that we are accountable to our members.
These are difficult and uncertain times. We have health and safely to concern ourselves with. But having started this legal process, we cannot just forget about it.
Best wishes to you all; keep safe and well.
Caroline Davis – Vice-Chairman West Kent Federation
---