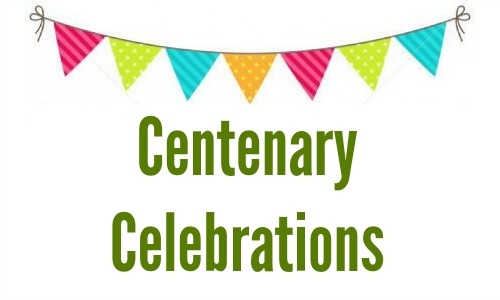 West Kent Federation celebrated its Centenary in 2018
'100 Years of West Kent Federation' Exhibition
Kent-West Kent Federation kicked off its centenary celebrations with the opening of a special exhibition at Maidstone Museum.
Put together by the Federation Archivists, '100 Years of West Kent Federation' ran until the end of April.
Former NFWI Chairman Anne Harris and local Councillor Fran Wilson cutting the centenary cake at the exhibition opening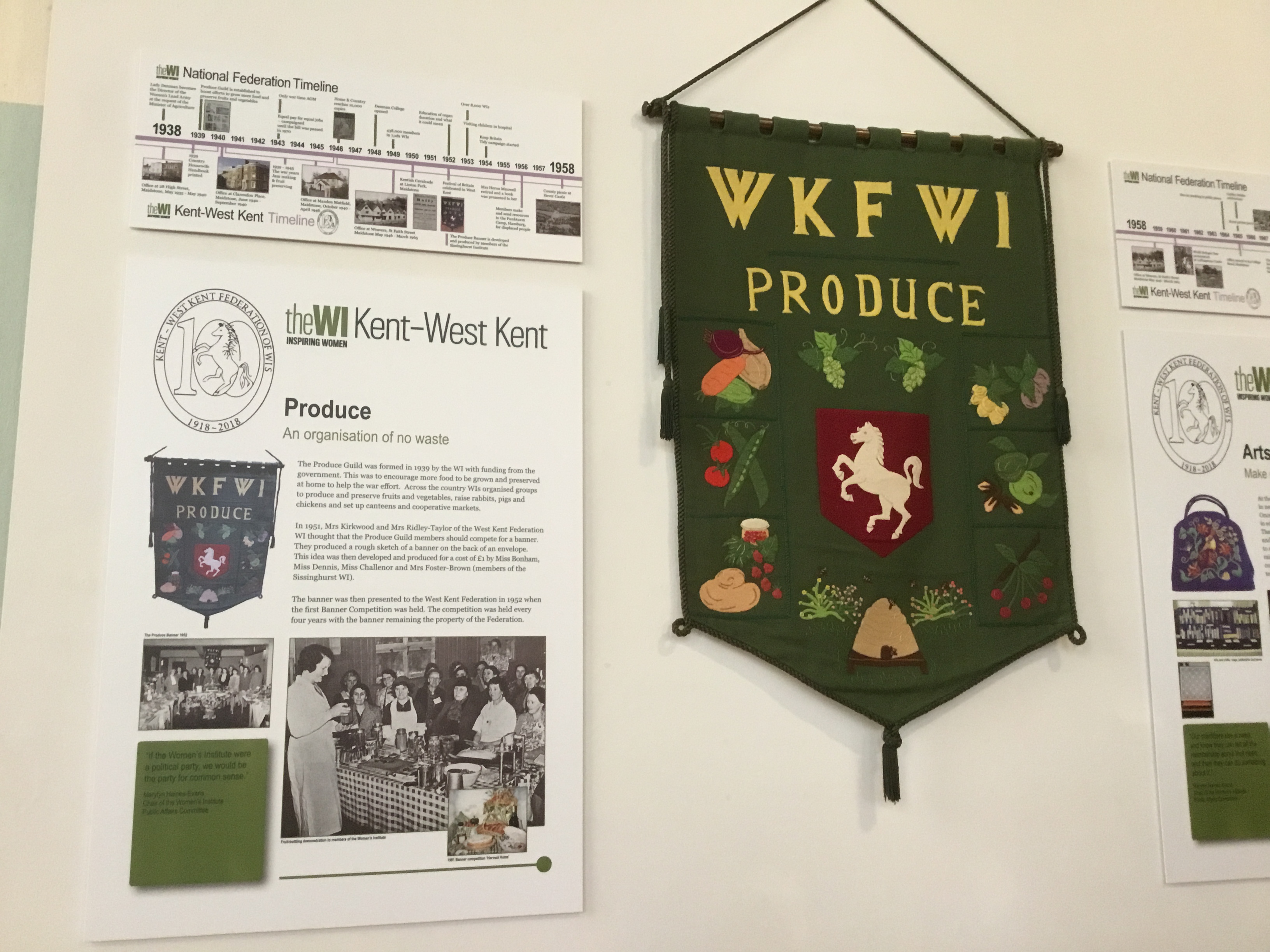 The exhibition looked at what had been achieved locally and nationally by the Federation and the WI
It's Showtime
On Saturday 28 April many talented ladies from across the federation performed in variety show It's Showtime at Rose Bruford College of Theatre and Performance in Sidcup.
The show contained a splendid array of music, fun and laughter celebrating 100 years of West Kent Federation, finishing with the entire theatre standing to sing Jerusalem together.
Centenary Garden Party
In May West Kent Federation hosted a garden party at Marlborough House School in Hawkhurst, attended by NFWI Chair Lynne Stubbings and the Mayor of Tunbridge Wells, Len Horwood.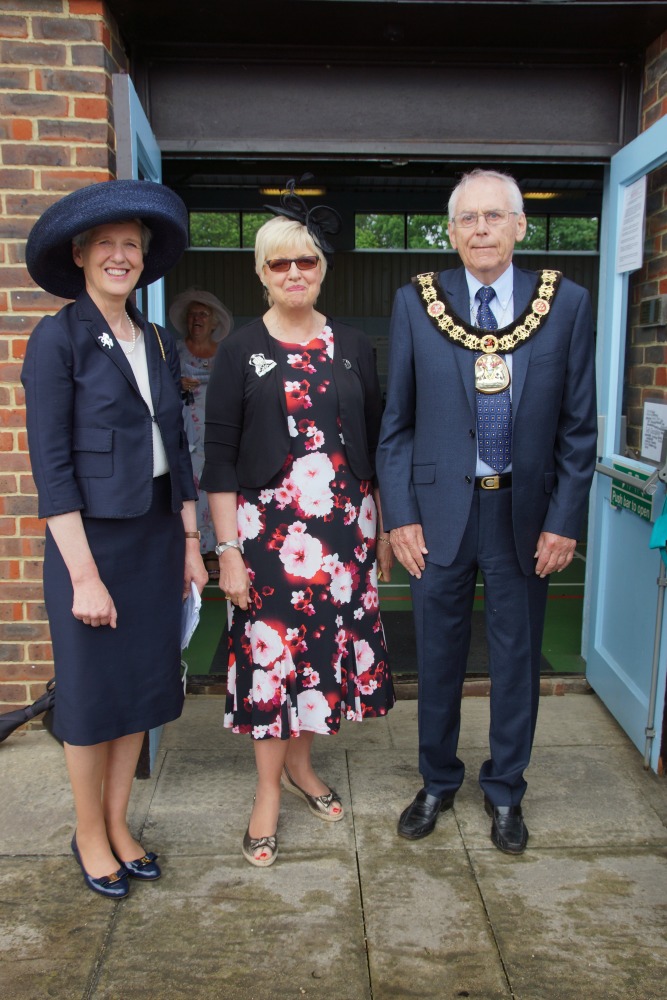 Federation Chairman Annette Smith and NFWI Chair Lynne Stubbings with the Mayor of Tunbridge Wells
Members enjoyed fabulous weather, despite the torrential rain and thunderstorms in the days prior to the event, and saw a wonderful turnout of hats.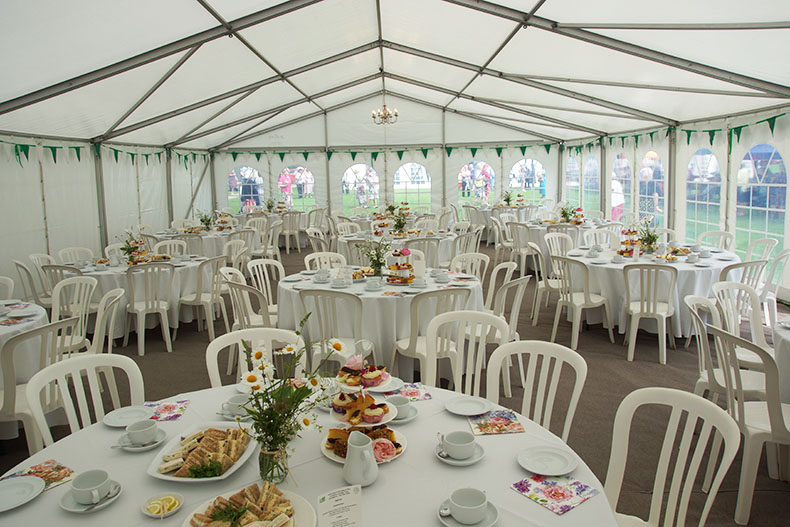 Tables laid in the marquee ready for tea.
Art & Craft Extravaganza at Aylesford
In July, West Kent Federation held an Art & Craft Centenary Extravaganza in the beautiful surroundings of The Friars at Aylesford, Kent. Members of each WI created cushions, which were on display in the North Barn.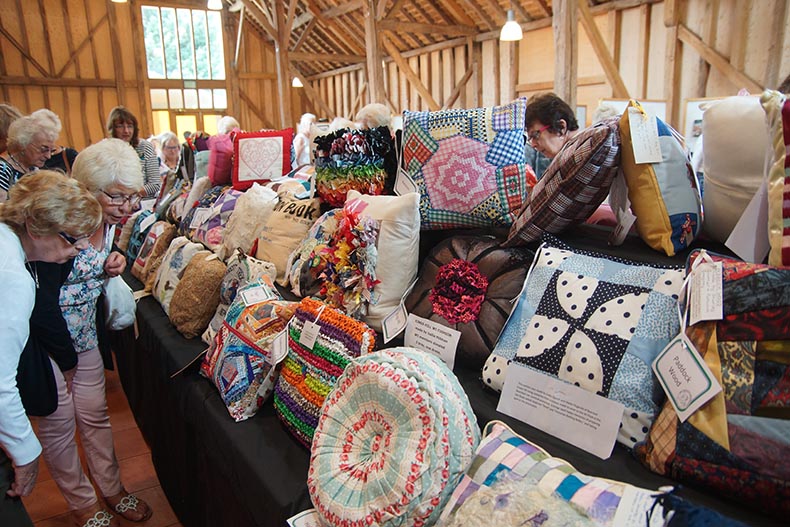 There were lots of activities for ladies to take part in during the day and demonstrations of various crafts such as knitting, crochet, lacemaking and beading.
There were also some stunning floral displays from various WIs in the cloisters and surrounding chapels.